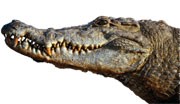 Emergency workers in Ukraine are hunting a crocodile named Godzilla that escaped from a circus. Pity the local guinea-pigs: newspaper reports say the furry critters will be used as bait.
Forget antiperspirant, excessive underarm sweat can be reduced to a damp memory by use of a technique that sucks out the sweat glands.
It's now 'normal' to be obese according to a study that shows American women have become fatter since it's become more socially acceptable to carry extra weight.
"Even if it has Velcro on it, you set it aside and within 30 seconds it's gone and you have no idea where it went to. So we'll be playing some treasure hunts."
Teacher-turned-astronaut Barbara Morgan describes the challenges of her trip to the International Space Station, along with her 10 million cinnamon basil seeds.
So you think you can dance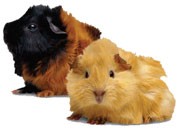 Researchers have recruited a prancing dancebot to keep traditional dance alive. So far it has learned the aizu bandaisan — a Japanese folk dance — but Sidelines wants to see it do the Time Warp. It's just a jump to the left...
Sources: BBC, J. Am. Acad. Dermatol., Florida State Univ., NASA, New Scientist, Reuters
About this article
Cite this article
Sidelines. Nature 448, 733 (2007). https://doi.org/10.1038/448733a
Published:

Issue Date:

DOI: https://doi.org/10.1038/448733a