The evidence for rapid climate change now seems overwhelming. Global temperatures are predicted to rise by up to 4 °C by 2100, with associated alterations in precipitation patterns. Assessing the consequences for biodiversity, and how they might be mitigated, is a Grand Challenge in ecology.
Access options
Subscribe to Journal
Get full journal access for 1 year
$199.00
only $3.90 per issue
All prices are NET prices.
VAT will be added later in the checkout.
Rent or Buy article
Get time limited or full article access on ReadCube.
from$8.99
All prices are NET prices.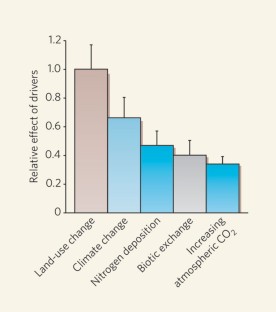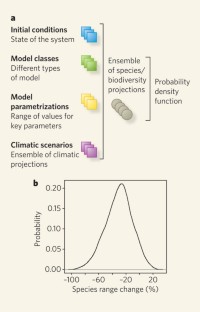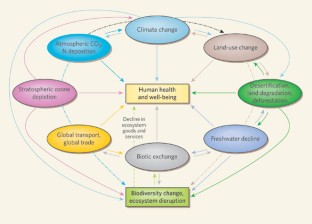 Further Reading
1

Díaz, S., Fargione, J., Chapin, F. S. III & Tilman, D. PLoS Biol. 4(8), e277. doi:10.1371/journal.pbio.0040277 (2006).

2

Intergovernmental Panel on Climate Change Climate Change 2007: Impacts, Adaptation, and Vulnerability. Contribution of Working Group II to the Fourth Assessment Report of the IPCC (Cambridge Univ. Press, 2007).

3

Millennium Ecosystem Assessment Ecosystems and Human Well-Being: A Framework for Assessment (Island, Washington DC, 2003)

4

Parmesan, C. Annu. Rev. Ecol. Evol. Syst. 37, 637–669 (2006).

5

Sala, O. E. et al. in Ecosystems and Human Well-Being: Scenarios (eds Carpenter, S. R., Pingali, P. L., Bennett, E. M. & Zurek, M.) 375–408 (Island, Washington DC, 2005).

6

Schröter, D. et al. Science 310, 1333–1337 (2005).

7

Thuiller, W., Lavorel, S., Araújo, M. B., Sykes, M. T. & Prentice, I. C. Proc. Natl Acad. Sci. USA 102, 8245–8250 (2005).
About this article
Cite this article
Thuiller, W. Climate change and the ecologist. Nature 448, 550–552 (2007). https://doi.org/10.1038/448550a
Comments
By submitting a comment you agree to abide by our Terms and Community Guidelines. If you find something abusive or that does not comply with our terms or guidelines please flag it as inappropriate.