A shake-up of current thinking about the evolution of the angiosperms — the flowering plants — is a consequence of the relocation of a hitherto obscure branch on the angiosperm evolutionary tree.
Access options
Subscribe to Journal
Get full journal access for 1 year
$199.00
only $3.90 per issue
All prices are NET prices.
VAT will be added later in the checkout.
Tax calculation will be finalised during checkout.
Buy article
Get time limited or full article access on ReadCube.
$32.00
All prices are NET prices.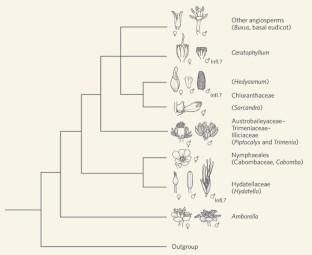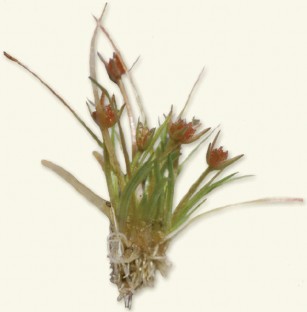 References
Chase, M. W. et al. Ann. Missouri Bot. Gard. 80, 528–580 (1993).

Soltis, D. E., Soltis, P. S., Endress, P. K. & Chase, M. W. Phylogeny and Evolution of Angiosperms (Sinauer, Sunderland, MA, 2005).

Qiu, Y.-L. et al. Nature 402, 404–407 (1999).

Endress, P. K. & Igersheim, A. Int. J. Plant Sci. 161, S211–S223 (2000).

Saarela, J. M. et al. Nature 446, 312–315 (2007).

Dahlgren, R. M. T., Clifford, H. T. & Yeo, P. F. The Families of the Monocotyledons: Structure, Evolution, and Taxonomy (Springer, Berlin, 1985).

Friis, E. M., Pedersen, K. R. & Crane, P. R. Palaeogeogr. Palaeoclimatol. Palaeoecol. 232, 251–293 (2006).

Sun, G. et al. Science 296, 899–904 (2002).

Friis, E. M., Doyle, J. A., Endress, P. K. & Leng, Q. Trends Plant Sci. 8, 369–373 (2003).

Jones, W. G. et al. Telopea 6, 173–176 (1995).
About this article
Cite this article
Friis, E., Crane, P. New home for tiny aquatics. Nature 446, 269–270 (2007). https://doi.org/10.1038/446269a
Published:

Issue Date:

DOI: https://doi.org/10.1038/446269a