"Isolating stem cells from the placenta is not more difficult than making a steak."
The editors of online 'how-to' guide makezine.com, in a blog entry on the joys of isolating your own amniotic stem cells at home.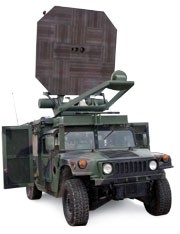 US military researchers have turned science fiction into reality with their 'harmless' electromagnetic weapon that makes victims feel as if they are about to catch fire. This non-lethal way to disarm people could help save the lives of civilians and army personnel in battle zones such as Iraq, Pentagon officials claim.
'Lucky' competition winner Brian Emmett has reluctantly given up his seat on a flight into space with cosmic tour operator Space Adventures after realizing that the prize, offered by software company Oracle, would come with a $25,000 tax bill.
110% is how much the price of US home heating oil rose between 2000 and 2007.
82% is how much petrol prices rose during the same period.
357% is how much ExxonMobil's profits grew between 2000 and 2006.
The owners of a Malaysian fruit orchard have discovered why their guard dogs kept disappearing — a 7.1-metre python had eaten 11 of them before being captured by villagers.
Sources: Makezine.com, CNN, Los Angeles Times, Campaign for America's Future, Reuters
About this article
Cite this article
Sidelines. Nature 445, 468 (2007). https://doi.org/10.1038/445468a
Published:

Issue Date:

DOI: https://doi.org/10.1038/445468a