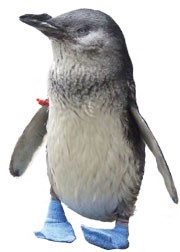 Penguins at the International Antarctic Centre in Christchurch, New Zealand, were getting calluses and infections on their feet from spending too much time waddling on the land. So staff have begun a vigorous foot-treatment regime, including giving the birds rubber-soled shoes.
A Thai zoo has been turning bamboo pulp pooed out by its two pandas into paper. According to project manager Prasertsak Buntrakoonpoontawee, the zoo has been earning about US$8,200 a year from selling fans, cards and bookmarks made from the excrement paper — all with panda faces on of course.
String theory according to Esquire magazine:
20 years have passed since string theory became dominant.
10500 is the number of potential string-theory solutions.
0 is the number of testable solutions.
"We don't want to jeopardize the iconic nature of the French fry."
McDonald's chief executive Jim Skinner explains why the fast-food chain isn't ready to switch to a healthier oil for its signature fries.
"I feel guilty about the huge hole in the ozone layer my haircuts created. It's my responsibility to right the wrongs of the Eighties."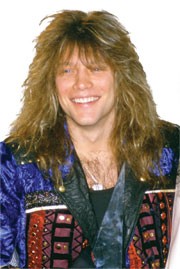 Rocker Jon Bon Jovi (below) prepares to save the planet.
Sources: National Geographic, Reuters, AP, Radio Times
About this article
Cite this article
Sidelines. Nature 444, 412 (2006). https://doi.org/10.1038/444412a
Published:

Issue Date:

DOI: https://doi.org/10.1038/444412a