Changes to science policy get warm reception despite budget worries.
The tiny, elegant and undeniably ancient Rita Levi-Montalcini — Nobel laureate and, at 97, still active in her role as senator-for-life — thrust the plight of Italian research into the headlines last week. She pledged to vote against the new government's 2007 budget if last-minute cutbacks for science were not reversed.
That small battle was won, and the bill passed through the first of the Italian parliament's two chambers on 18 November with a final budget for universities and research only slightly lower than that for this year.
There is still much fighting to be done, but when the stringent 2007 budget — designed to reduce Italy's soaring deficit — is finally signed off in December, scientists are likely to see a significant increase in research project money, a decrease in funding for infrastructure, and a smaller-than-anticipated increase in new positions for young academics.
This may disappoint those who had higher hopes for the avowedly research-friendly centre-left coalition government that took office in the summer. But behind the headlines, more fundamental changes to the research system have quietly taken place. Two key decrees were approved last week, which in the long run may serve the scientific community better than immediate cash injections.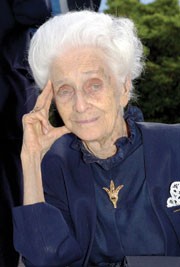 One decree creates an evaluation agency for universities and research, which should be established by the spring. Its first task will be to broadly grade universities on their performance in teaching and research, producing three or four groupings that the ministry for universities and research will eventually use to allocate funds. "The agency's aim is to gradually improve, not to judge," says Luciano Modica, the research ministry's undersecretary.
Modica hopes the agency will also help to solve other problems in the Italian research system — such as recruitment. Rules alone won't stop dishonest hiring policies, says Modica, but universities that allow bad decisions to be made will now be stung by the evaluation system.
The second decree radically changes selection procedures for presidents of research organizations. These were previously direct government appointments — former prime minister Silvio Berlusconi's centre-right administration appointed several research heads considered incompetent by much of the scientific community (see Nature 440, 264–265; 2006). Now independent committees will prepare shortlists of three candidates from which the research minister must pick.
The new rules are already being put into practice for the Italian space agency, whose previous president, Sergio Vetrella, has resigned under pressure from the government. The rules are also expected to make it easier for the government to oust Fabio Pistella, president of the National Research Council, which runs more than 100 research institutes around Italy. Pistella has evaded attempts to transfer him to another post.
Scientists have welcomed the reforms. They will help a lot, even if funding levels for 2007 are modest, says physicist Giorgio Parisi of La Sapienza University in Rome. But after five successive years of cuts, he says it will be "disappointing" not to maintain at least 2006 levels.
The budget bill is now being considered by the Senate, on which Levi-Montalcini sits. She is reconciled with a relieved government whose coalition's majority in parliament is so narrow that every vote counts.
Related links
Related links
Related links in Nature Research
About this article
Cite this article
Abbott, A. Italian government eases in radical reforms. Nature 444, 408–409 (2006). https://doi.org/10.1038/444408b
Published:

Issue Date:

DOI: https://doi.org/10.1038/444408b