The behaviour of a seismic fault in Chile seemed to confound predictions of how often giant earthquakes should recur. Examination of a 2,000-year record of tsunami deposits in the region clarifies matters.
Access options
Access options
Subscribe to Journal
Get full journal access for 1 year
$199.00
only $3.90 per issue
All prices are NET prices.
VAT will be added later in the checkout.
Rent or Buy article
Get time limited or full article access on ReadCube.
from$8.99
All prices are NET prices.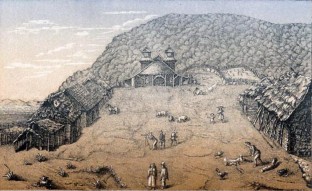 References
1

Cisternas, M. et al. Nature 437, 404–407 (2005).

2

Kanamori, H. J. Geophys. Res. 82, 2981–2987 (1977).

3

Aki, K. Bull. Earthq. Res. Inst. Tokyo Univ. 44, 23–88 (1966).

4

Benioff, H., Press, F. & Smith, S. J. Geophys. Res. 66, 605–619 (1961).

5

Plafker, G. & Savage, J. C. Geol. Soc. Am. Bull. 81, 1001–1030 (1970).

6

Barrientos, S. & Ward, S. N. Geophys. J. Int. 103, 589–598 (1990).

7

Klotz, J. et al. Earth Planet. Sci. Lett. 193, 437–446 (2001).

8

Lomnitz, C. Seism. Res. Lett. 75, 368–378 (2004).

9

Vigny, C. et al. Nature 436, 201–206 (2005).
Further reading
E. Moscoso

&

I. Grevemeyer

Journal of Geodynamics (2015)

Wave Motion (2009)
Comments
By submitting a comment you agree to abide by our Terms and Community Guidelines. If you find something abusive or that does not comply with our terms or guidelines please flag it as inappropriate.