Study will follow selections of couples undergoing fertility treatment.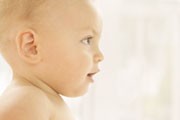 US doctors have launched a clinical trial to assess the effects of allowing couples to select whether they will have a boy or a girl.
Doctors can use a technology called preimplantation genetic diagnosis (PGD) to examine the sex of embryos that they create by assisted reproduction. Couples then select male or female embryos to implant in the mother's uterus, but the practice is controversial and banned in a number of countries.
We can sanction and remove members who don't obey ethics statements.
Sandra Carson and two colleagues at Baylor College of Medicine in Houston, Texas, started their trial last month, after nine years of consultations with their institutional review board. The doctors have a waiting list of at least 50 couples, but they will only enroll those who already have a child, and want to have a child of the opposite sex — an approach referred to as 'family balancing'.
An experimental technique called sperm sorting is currently being tested to see whether it can reliably create embryos of a desired sex. But Carson says no one has examined what happens when couples use PGD, a more established tool, to choose an embryo's sex for non-medical reasons.
The practice, known as 'social sex selection', is thought to be common in the United States. One study found that almost 3% of PGD procedures, which are performed thousands of times a year, were used to choose a child's sex (K. Sermon et al. Hum. Reprod. 20, 19–34; 2005). But countries such as Britain and Canada have banned the practice owing to public concerns that it could lead to discrimination against women.
"There are still a lot of questions in people's minds about whether this is something that should be pursued," says Robert Brzyski, a fertility doctor at the University of Texas Health Science Center in San Antonio. Brzyski says he does not offer social sex selection at his clinic because it contradicts the idea that a child should be unconditionally loved, regardless of its sex. "It undermines the principles of the parent–child relationship," Brzyski says.
The United States does not regulate social sex selection, but in the past few years two professional societies, the American Society for Reproductive Medicine (ASRM) and the American College of Obstetricians and Gynecologists (ACOG), have issued statements opposing it.
A spokesman for the ASRM, Sean Tipton, says that the society has no comment on the trial that Carson is running. However, Tipton says, "we can sanction and remove members who don't obey ethics statements."
Carson thinks her study, which will look at the health of the babies born as well as social factors in the families as the children grow up, could convince the ASRM and ACOG to revise their position.
"Their statements are based on public opinions, not outcomes," Carson said at the ASRM meeting in Montreal on 18 October. "Public opinion is important, but it shouldn't be used to ban something."
Related links
Related links
Related links in Nature Research
Related external links
About this article
Cite this article
Check, E. Trial aims to measure social effects of choosing babies' sex. Nature 437, 1214–1215 (2005). https://doi.org/10.1038/4371214b
Published:

Issue Date:

DOI: https://doi.org/10.1038/4371214b