Astronomers are going to extraordinary lengths in the quest to tot up the 'ordinary' matter in the Universe. The latest initiative has probed hot gas in intergalactic space by means of an X-ray lighthouse.
Your institute does not have access to this article
Access options
Subscribe to Journal
Get full journal access for 1 year
$199.00
only $3.90 per issue
All prices are NET prices.
VAT will be added later in the checkout.
Tax calculation will be finalised during checkout.
Buy article
Get time limited or full article access on ReadCube.
$32.00
All prices are NET prices.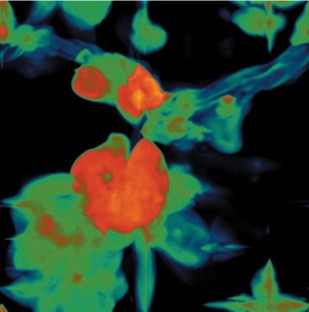 References
Fukugita, M. & Peebles, P. J. E. Astrophys. J. 616, 643–668 (2004).

Shull, J. M. in The IGM/Galaxy Connection (eds Rosenberg, J. L. & Putman, M. E.) Vol. 281, 1–10 (Kluwer, Dordrecht, 2003).

Nicastro, F. et al. Nature 433, 495–498 (2005).

Kirkman, D., Tytler, D., Suzuki, N., O'Meara, J. M. & Lubin, D. Astrophys. J. Suppl. 149, 1–28 (2003).

Spergel, D. N. et al. Astrophys. J. Suppl. 148, 175–194 (2003).

Penton, S. V., Stocke, J. T. & Shull, J. M. Astrophys. J. Suppl. 152, 29–62 (2004).

Savage, B. D., Sembach, K. R., Tripp, T. M. & Richter, P. Astrophys. J. 564, 631–649 (2002).

Cen, R. & Ostriker, J. P. Astrophys. J. 514, 1–6 (1999).

Davé, R. et al. Astrophys. J. 552, 473–483 (2001).

NASA, Constellation-X Observatory website http://constellation.gsfc.nasa.gov

Space Ultraviolet Observatory Tracing the Cosmic Web http://xxx.lanl.gov/abs/astro-ph/9907101
About this article
Cite this article
Shull, J. Hot pursuit of missing matter. Nature 433, 465–466 (2005). https://doi.org/10.1038/433465a
Published:

Issue Date:

DOI: https://doi.org/10.1038/433465a
Further reading
Saibal Ray
Utpal Mukhopadhyay
Ruby Sarkar

International Journal of Theoretical Physics (2013)