Did Archaeopteryx, the most primitive known bird, have 'the right stuff'? Looking into its skull with advanced technology provides insight into the dinosaurian transition to birds, and the evolution of flight.
Access options
Subscribe to Journal
Get full journal access for 1 year
$199.00
only $3.90 per issue
All prices are NET prices.
VAT will be added later in the checkout.
Tax calculation will be finalised during checkout.
Buy article
Get time limited or full article access on ReadCube.
$32.00
All prices are NET prices.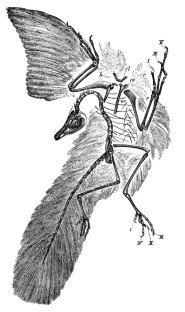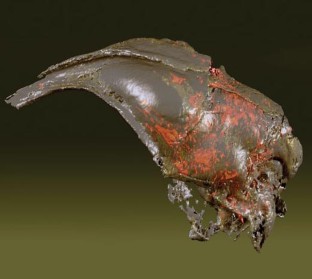 References
Xu, X. et al. Nature 421, 335–340 (2003).

Zhou, Z., Barrett, P. M. & Hilton, J. Nature 421, 807–814 (2003).

Elzanowski, A. in Mesozoic Birds (eds Chiappe, L. M. & Witmer, L. M.) 129–159 (Univ. California Press, Berkeley, 2002).

Domínguez Alonso, P., Milner, A. C., Ketcham, R. A., Cookson, M. J. & Rowe, T. B. Nature 430, 666–669 (2004).

Rayner, J. M. V. in Biomechanics in Evolution (eds Rayner, J. M. V. & Wootton, R. J.) 183–212 (Cambridge Univ. Press, 1991).

Witmer, L. M., Chatterjee, S., Franzosa, J. & Rowe, T. Nature 425, 950–953 (2003).

Spoor, F. et al. Nature 417, 163–166 (2002).

Paul, G. S. Dinosaurs of the Air: The Evolution and Loss of Flight in Dinosaurs and Birds (Johns Hopkins Univ. Press, Baltimore, 2002).
About this article
Cite this article
Witmer, L. Inside the oldest bird brain. Nature 430, 619–620 (2004). https://doi.org/10.1038/430619a
Published:

Issue Date:

DOI: https://doi.org/10.1038/430619a