Nature 387 (Suppl.) 9 (1997)
The display for chromosome 1 was incorrect as published owing to an error in the production process. The correct figure is shown here.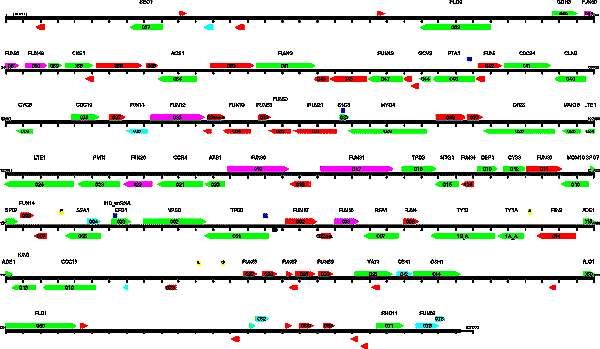 Additional information
The online version of the original article can be found at 10.1038/42755
About this article
Cite this article
Mewes, H., Albermann, K., Bähr, . et al. Erratum: Overview of the yeast genome. Nature 387, 737 (1997). https://doi.org/10.1038/42755
Comments
By submitting a comment you agree to abide by our Terms and Community Guidelines. If you find something abusive or that does not comply with our terms or guidelines please flag it as inappropriate.