Evidence has been growing that the fundamental particles known as neutrinos oscillate — one type of neutrino can transform into another type. A well-placed experiment now points to the definitive answer.
This is a preview of subscription content
Access options
Subscribe to Journal
Get full journal access for 1 year
$199.00
only $3.90 per issue
All prices are NET prices.
VAT will be added later in the checkout.
Tax calculation will be finalised during checkout.
Buy article
Get time limited or full article access on ReadCube.
$32.00
All prices are NET prices.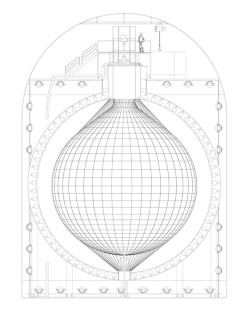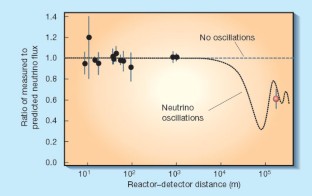 References
XXI Texas Symposium on Relativistic Astrophysics, Florence, 9–13 December 2002; Eguchi, K. et al. Phys. Rev. Lett. 90, 021802 (2003).

Cleveland, B. T. et al. Astrophys. J. 496, 505–526 (1998).

Bilenky, S. M. & Pontecorvo, B. JINR-E2-10545, reprinted in Nucl. Part. Phys. 7, 149–152 (1977).

Mikheyev, S. P. & Smirnov, A. Yu. Sov. J. Nucl. Phys. 42, 913–917 (1985).

Wolfenstein, L. Phys. Rev. D 17, 2369–2374 (1978).

Fukuda, Y. et al. Phys. Rev. Lett. 81, 1562–1567 (1998).

Ahmad, Q. R. et al. Phys. Rev. Lett. 89, 011301 & 011302 (2001).

Gago, A. M. et al. Phys. Rev. D 65, 073012 (2002).

Piepke, A. Nucl. Phys. Proc. Suppl. 91, 99–104 (2001).
About this article
Cite this article
Wark, D. Now you see them, now you don't. Nature 421, 485–486 (2003). https://doi.org/10.1038/421485a
Issue Date:

DOI: https://doi.org/10.1038/421485a