New work in mice finds that certain anti-cholesterol drugs can reduce symptoms of disease in brain autoimmune disorders that are akin to human multiple sclerosis. There are also hints as to how the drugs might work.
Access options
Subscribe to Journal
Get full journal access for 1 year
$199.00
only $3.90 per issue
All prices are NET prices.
VAT will be added later in the checkout.
Tax calculation will be finalised during checkout.
Buy article
Get time limited or full article access on ReadCube.
$32.00
All prices are NET prices.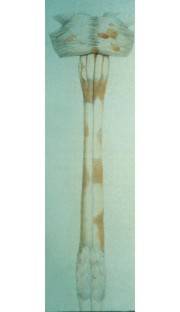 References
Youssef, S. et al. Nature 420, 78–84 (2002).

Maron, D. J., Fazio, S. & Linton, M. F. Circulation 101, 207–213 (2000).

Stanislaus, R. Neurosci. Lett. 269, 71–74 (1999).

Ludewig, B. et al. J. Immunol. 166, 3369–3376 (2001).

Kwak, B., Mulhaupt, F., Myit, S. & Mach, F. Nature Med. 6, 1399–1402 (2000).

Weitz-Schmidt, G. et al. Nature Med. 7, 687–692 (2001).

Lanzavecchia, A. & Sallusto, F. Nature Immunol. 2, 487–492 (2001).

Hohlfeld, R. Brain 120, 865–916 (1997).

Steinman, L. J. Exp. Med. 194, F27–F30 (2001).

Cruveilhier, J. Anatomie pathologique du corps humain (Baillière, Paris, 1841).
About this article
Cite this article
Wekerle, H. Tackling multiple sclerosis. Nature 420, 39–40 (2002). https://doi.org/10.1038/420039a
Issue Date:

DOI: https://doi.org/10.1038/420039a