Abstract
Stressful experiences that consistently increase cortisol levels appear to alter the expression of hundreds of genes in prefrontal limbic brain regions. Here, we investigate this hypothesis in monkeys exposed to intermittent social stress-induced episodes of hypercortisolism or a no-stress control condition. Prefrontal profiles of gene expression compiled from Affymetrix microarray data for monkeys randomized to the no-stress condition were consistent with microarray results published for healthy humans. In monkeys exposed to intermittent social stress, more genes than expected by chance appeared to be differentially expressed in ventromedial prefrontal cortex compared to monkeys not exposed to adult social stress. Most of these stress responsive candidate genes were modestly downregulated, including ubiquitin conjugation enzymes and ligases involved in synaptic plasticity, cell cycle progression and nuclear receptor signaling. Social stress did not affect gene expression beyond that expected by chance in dorsolateral prefrontal cortex or prefrontal white matter. Thirty four of 48 comparisons chosen for verification by quantitative real-time polymerase chain reaction (qPCR) were consistent with the microarray-predicted result. Furthermore, qPCR and microarray data were highly correlated. These results provide new insights on the regulation of gene expression in a prefrontal corticolimbic region involved in the pathophysiology of stress and major depression. Comparisons between these data from monkeys and those for ventromedial prefrontal cortex in humans with a history of major depression may help to distinguish the molecular signature of stress from other confounding factors in human postmortem brain research.
Relevant articles
Open Access articles citing this article.
Young-Min Han

,

Min Sun Kim

…

Song Her

Molecular Psychiatry Open Access 22 January 2021

James R. Evans

,

Jose V. Torres-Pérez

…

Caroline H. Brennan

Scientific Reports Open Access 11 January 2021

A. Starnawska

,

Q. Tan

…

L. Christiansen

Translational Psychiatry Open Access 02 September 2019
Access options
Subscribe to this journal
Receive 12 print issues and online access
$259.00 per year
only $21.58 per issue
Rent or buy this article
Prices vary by article type
from$1.95
to$39.95
Prices may be subject to local taxes which are calculated during checkout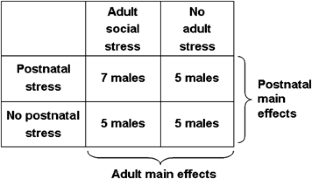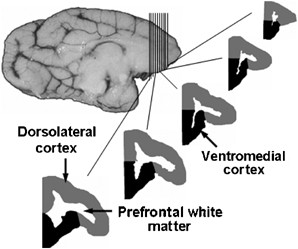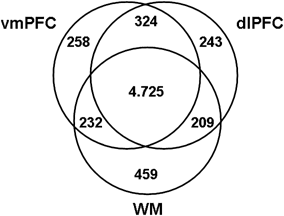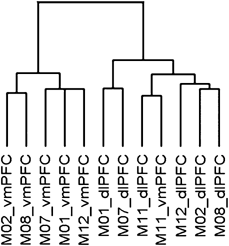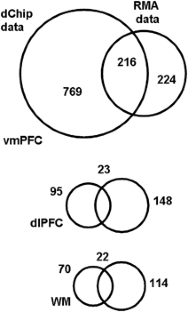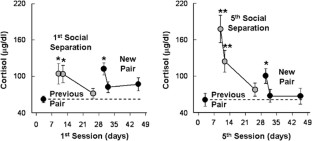 References
Heuser I, Yassouridis A, Holsboer F . The combined dexamethasone/CRH test: a refined laboratory test for psychiatric disorders. J Psychiatr Res 1994; 28: 341–356.

Carroll BJ, Feinberg M, Greden JF, Tarika J, Albala AA, Haskett RF et al. A specific laboratory test for the diagnosis of melancholia. Standardization, validation, and clinical utility. Arch Gen Psychiatry 1981; 38: 15–22.

Rubin RT, Poland RE, Lesser IM, Winston RA, Blodgett AL . Neuroendocrine aspects of primary endogenous depression. I. Cortisol secretory dynamics in patients and matched controls. Arch Gen Psychiatry 1987; 44: 328–336.

Plotsky PM, Owens MJ, Nemeroff CB . Psychoneuroendocrinology of depression. Hypothalamic-pituitary-adrenal axis. Psychiatr Clin North Am 1998; 21: 293–307.

Murphy BE . Steroids and depression. J Steroid Biochem Mol Biol 1991; 38: 537–559.

Patel PD, Lopez JF, Lyons DM, Burke S, Wallace M, Schatzberg AF . Glucocorticoid and mineralocorticoid receptor mRNA expression in squirrel monkey brain. J Psychiatr Res 2000; 34: 383–392.

Webster MJ, Knable MB, O'Grady J, Orthmann J, Weickert CS . Regional specificity of brain glucocorticoid receptor mRNA alterations in subjects with schizophrenia and mood disorders. Mol Psychiatry 2002; 7: 985–994.

Morsink MC, Steenbergen PJ, Vos JB, Karst H, Joels M, De Kloet ER et al. Acute activation of hippocampal glucocorticoid receptors results in different waves of gene expression throughout time. J Neuroendocrinol 2006; 18: 239–252.

Meijer OC, van der Laan S, Lachize S, Steenbergen PJ, de Kloet ER . Steroid receptor coregulator diversity: what can it mean for the stressed brain? Neuroscience 2006; 138: 891–899.

Chrousos GP, Kino T . Intracellular glucocorticoid signaling: a formerly simple system turns stochastic. Sci STKE 2005; 2005: pe48.

Choudary PV, Molnar M, Evans SJ, Tomita H, Li JZ, Vawter MP et al. Altered cortical glutamatergic and GABAergic signal transmission with glial involvement in depression. Proc Natl Acad Sci USA 2005; 102: 15653–15658.

Evans SJ, Choudary PV, Neal CR, Li JZ, Vawter MP, Tomita H et al. Dysregulation of the fibroblast growth factor system in major depression. Proc Natl Acad Sci USA 2004; 101: 15506–15511.

Iwamoto K, Kakiuchi C, Bundo M, Ikeda K, Kato T . Molecular characterization of bipolar disorder by comparing gene expression profiles of postmortem brains of major mental disorders. Mol Psychiatry 2004; 9: 406–416.

Sequeira A, Gwadry FG, Ffrench-Mullen JM, Canetti L, Gingras Y, Casero Jr RA et al. Implication of SSAT by gene expression and genetic variation in suicide and major depression. Arch Gen Psychiatry 2006; 63: 35–48.

Bunney WE, Bunney BG, Vawter MP, Tomita H, Li J, Evans SJ et al. Microarray technology: a review of new strategies to discover candidate vulnerability genes in psychiatric disorders. Am J Psychiatry 2003; 160: 657–666.

Wong ML, Licinio J . Research and treatment approaches to depression. Nat Rev Neurosci 2001; 2: 343–351.

Li JZ, Vawter MP, Walsh DM, Tomita H, Evans SJ, Choudary PV et al. Systematic changes in gene expression in postmortem human brains associated with tissue pH and terminal medical conditions. Hum Mol Genet 2004; 13: 609–616.

Tomita H, Vawter MP, Walsh DM, Evans SJ, Choudary PV, Li J et al. Effect of agonal and postmortem factors on gene expression profile: quality control in microarray analyses of postmortem human brain. Biol Psychiatry 2004; 55: 346–352.

Mexal S, Berger R, Adams CE, Ross RG, Freedman R, Leonard S . Brain pH has a significant impact on human postmortem hippocampal gene expression profiles. Brain Res 2006; 1106: 1–11.

Vawter MP, Tomita H, Meng F, Bolstad B, Li J, Evans S et al. Mitochondrial-related gene expression changes are sensitive to agonal-pH state: implications for brain disorders. Mol Psychiatry 2006; 11: 663–679.

Palotas M, Palotas A, Puskas LG, Kitajka K, Pakaski M, Janka Z et al. Gene expression profile analysis of the rat cortex following treatment with imipramine and citalopram. Int J Neuropsychopharmacol 2004; 7: 401–413.

Panksepp J . Emotional endophenotypes in evolutionary psychiatry. Prog Neuropsychopharmacol Biol Psychiatry 2006; 30: 774–784.

Preuss TM . Do rats have prefrontal cortex? The Rose-Woolsey-Akert program reconsidered. J Cognitive Neurosci 1995; 7: 1–24.

Uylings HB, Groenewegen HJ, Kolb B . Do rats have a prefrontal cortex? Behav Brain Res 2003; 146: 3–17.

Schenker NM, Desgouttes AM, Semendeferi K . Neural connectivity and cortical substrates of cognition in hominoids. J Hum Evol 2005; 49: 547–569.

Watzka M, Bidlingmaier F, Beyenburg S, Henke RT, Clusmann H, Elger CE et al. Corticosteroid receptor mRNA expression in the brains of patients with epilepsy. Steroids 2000; 65: 895–901.

Sanchez MM, Young LJ, Plotsky PM, Insel TR . Distribution of corticosteroid receptors in the rhesus brain: relative absence of glucocorticoid receptors in the hippocampal formation. J Neurosci 2000; 20: 4657–4668.

Mayberg HS, Lozano AM, Voon V, McNeely HE, Seminowicz D, Hamani C et al. Deep brain stimulation for treatment-resistant depression. Neuron 2005; 45: 651–660.

Pizzagalli DA, Oakes TR, Fox AS, Chung MK, Larson CL, Abercrombie HC et al. 2004 Functional but not structural subgenual prefrontal cortex abnormalities in melancholia. Mol Psychiatry 2004; 9: 393–405.

Drevets WC, Ongur D, Price JL . Neuroimaging abnormalities in the subgenual prefrontal cortex: implications for the pathophysiology of familial mood disorders. Mol Psychiatry 1998; 3: 220–226.

Urry HL, van Reekum CM, Johnstone T, Kalin NH, Thurow ME, Schaefer HS et al. Amygdala and ventromedial prefrontal cortex are inversely coupled during regulation of negative affect and predict the diurnal pattern of cortisol secretion among older adults. J Neurosci 2006; 26: 4415–4425.

Wang J, Rao H, Wetmore GS, Furlan PM, Korczykowski M, Dinges DF et al. Perfusion functional MRI reveals cerebral blood flow pattern under psychological stress. Proc Natl Acad Sci USA 2005; 102: 17804–17809.

Coe CL, Franklin D, Smith ER, Levine S . Hormonal responses accompanying fear and agitation in the squirrel monkey. Physiol Behav 1982; 29: 1051–1057.

Lyons DM, Wang OJ, Lindley SE, Levine S, Kalin NH, Schatzberg AF . Separation induced changes in squirrel monkey hypothalamic-pituitary-adrenal physiology resemble aspects of hypercortisolism in humans. Psychoneuroendocrinology 1999; 24: 131–142.

Lyons DM, Martel FL, Levine S, Risch NJ, Schatzberg AF . Postnatal experiences and genetic effects on squirrel monkey social affinities and emotional distress. Horm Behav 1999; 36: 266–275.

Weaver IC, Meaney MJ, Szyf M . Maternal care effects on the hippocampal transcriptome and anxiety-mediated behaviors in the offspring that are reversible in adulthood. Proc Natl Acad Sci USA 2006; 103: 3480–3485.

Rampon C, Jiang CH, Dong H, Tang YP, Lockhart DJ, Schultz PG et al. Effects of environmental enrichment on gene expression in the brain. Proc Natl Acad Sci USA 2000; 97: 12880–12884.

Lyons DM, Mendoza SP, Mason WA . Psychosocial and hormonal aspects of hierarchy formation in groups of male squirrel monkeys. Am J Primatol 1994; 32: 109–122.

Zeitzer JM, Buckmaster CL, Parker KJ, Hauck CM, Lyons DM, Mignot E . Circadian and homeostatic regulation of hypocretin in a primate model: implications for the consolidation of wakefulness. J Neurosci 2003; 23: 3555–3560.

Lyons DM, Ha CM, Levine S . Social effects and circadian rhythms in squirrel monkey pituitary-adrenal activity. Horm Behav 1995; 29: 177–190.

Lyons DM, Afarian H, Schatzberg AF, Sawyer-Glover A, Moseley ME . Experience-dependent asymmetric variation in primate prefrontal morphology. Behav Brain Res 2002; 136: 51–59.

Karssen AM, Li JZ, Her S, Patel PD, Meng F, Evans SJ et al. Application of microarray technology in primate behavioral neuroscience research. Methods 2006; 38: 227–234.

Dai M, Wang P, Boyd AD, Kostov G, Athey B, Jones EG et al. Evolving gene/transcript definitions significantly alter the interpretation of GeneChip data. Nucleic Acids Res 2005; 33: e175.

Irizarry RA, Bolstad BM, Collin F, Cope LM, Hobbs B, Speed TP . Summaries of Affymetrix GeneChip probe level data. Nucleic Acids Res 2003; 31: e15.

Li C, Wong WH . Model-based analysis of oligonucleotide arrays: expression index computation and outlier detection. Proc Natl Acad Sci USA 2001; 98: 31–36.

Bolstad BM, Irizarry RA, Astrand M, Speed TP . A comparison of normalization methods for high density oligonucleotide array data based on variance and bias. Bioinformatics 2003; 19: 185–193.

Subramanian A, Tamayo P, Mootha VK, Mukherjee S, Ebert BL, Gillette MA et al. Gene set enrichment analysis: a knowledge-based approach for interpreting genome-wide expression profiles. Proc Natl Acad Sci USA 2005; 102: 15545–15550.

Uddin M, Wildman DE, Liu G, Xu W, Johnson RM, Hof PR et al. Sister grouping of chimpanzees and humans as revealed by genome-wide phylogenetic analysis of brain gene expression profiles. Proc Natl Acad Sci USA 2004; 101: 2957–2962.

Wang Z, Lewis MG, Nau ME, Arnold A, Vahey MT . Identification and utilization of inter-species conserved (ISC) probesets on Affymetrix human GeneChip platforms for the optimization of the assessment of expression patterns in nonhuman primate (NHP) samples. BMC Bioinformatics 2004; 5: 165.

Erraji-Benchekroun L, Underwood MD, Arango V, Galfalvy H, Pavlidis P, Smyrniotopoulos P et al. Molecular aging in human prefrontal cortex is selective and continuous throughout adult life. Biol Psychiatry 2005; 57: 549–558.

Runyan JD, Moore AN, Dash PK . A role for prefrontal calcium-sensitive protein phosphatase and kinase activities in working memory. Learn Mem 2005; 12: 103–110.

Price JL . Free will versus survival: brain systems that underlie intrinsic constraints on behavior. J Comp Neurol 2005; 493: 132–139.

Damasio AR . The somatic marker hypothesis and the possible functions of the prefrontal cortex. Philos Trans R Soc Lond B Biol Sci 1996; 351: 1413–1420.

Barbas H, Saha S, Rempel-Clower N, Ghashghaei T . Serial pathways from primate prefrontal cortex to autonomic areas may influence emotional expression. BMC Neurosci 2003; 4: 25.

Datson NA, van der Perk J, de Kloet ER, Vreugdenhil E . Identification of corticosteroid-responsive genes in rat hippocampus using serial analysis of gene expression. Eur J Neurosci 2001; 14: 675–689.

Vreugdenhil E, de Jong J, Schaaf MJ, Meijer OC, Busscher J, Vuijst C et al. Molecular dissection of corticosteroid action in the rat hippocampus. Application of the differential display techniques. J Mol Neurosci 1996; 7: 135–146.

Patrick GN . Synapse formation and plasticity: recent insights from the perspective of the ubiquitin proteasome system. Curr Opin Neurobiol 2006; 16: 90–94.

Devoy A, Soane T, Welchman R, Mayer RJ . The ubiquitin-proteasome system and cancer. Essays Biochem 2005; 41: 187–203.

Kinyamu HK, Chen J, Archer TK . Linking the ubiquitin-proteasome pathway to chromatin remodeling/modification by nuclear receptors. J Mol Endocrinol 2005; 34: 281–297.

Nawaz Z, O'Malley BW . Urban renewal in the nucleus: is protein turnover by proteasomes absolutely required for nuclear receptor-regulated transcription? Mol Endocrinol 2004; 18: 493–499.

Lonard DM, O'Malley BW . Expanding functional diversity of the coactivators. Trends Biochem Sci 2005; 30: 126–132.

de Kloet ER, Joels M, Holsboer F . Stress and the brain: from adaptation to disease. Nat Rev Neurosci 2005; 6: 463–475.

Holsboer F . The corticosteroid receptor hypothesis of depression. Neuropsychopharmacology 2000; 23: 477–501.

Sibille E, Arango V, Galfalvy HC, Pavlidis P, Erraji-Benchekroun L, Ellis SP et al. Gene expression profiling of depression and suicide in human prefrontal cortex. Neuropsychopharmacology 2004; 29: 351–361.

Rosabal F . Cytoarchitecture of the frontal lobe of the squirrel monkey. J Comp Neurol 1967; 130: 87–108.

Sanides F . The architecture of the cortical taste nerve areas in squirrel monkey (Saimiri sciureus) and their relationships to insular, sensorimotor and prefrontal regions. Brain Res 1968; 8: 97–124.

Ongur D, Price JL . The organization of networks within the orbital and medial prefrontal cortex of rats, monkeys and humans. Cereb Cortex 2000; 10: 206–219.

Reep R . Relationship between prefrontal and limbic cortex: a comparative anatomical review. Brain Behav Evol 1984; 25: 5–80.

Lewis DA, Foote SL, Goldstein M, Morrison JH . The dopaminergic innervation of monkey prefrontal cortex: a tyrosine hydroxylase immunohistochemical study. Brain Res 1988; 449: 225–243.

MacLean PD, Newman JD . Role of midline frontolimbic cortex in production of the isolation call of squirrel monkeys. Brain Res 1988; 450: 111–123.

Rolls ET, Burton MJ, Mora F . Neurophysiological analysis of brain-stimulation reward in the monkey. Brain Res 1980; 194: 339–357.

Gilad GM, Gilad VH . Overview of the brain polyamine-stress-response: regulation, development, and modulation by lithium and role in cell survival. Cell Mol Neurobiol 2003; 23: 637–649.

Ryan MM, Lockstone HE, Huffaker SJ, Wayland MT, Webster MJ, Bahn S . Gene expression analysis of bipolar disorder reveals downregulation of the ubiquitin cycle and alterations in synaptic genes. Mol Psychiatry 2006; 11: 965–978.

Harro J . CCK and NPY as anti-anxiety treatment targets: promises, pitfalls, and strategies. Amino Acids 2006; 31: 215–230.

Caberlotto L, Hurd YL . Neuropeptide Y Y(1) and Y(2) receptor mRNA expression in the prefrontal cortex of psychiatric subjects. Relationship of Y(2) subtype to suicidal behavior. Neuropsychopharmacology 2001; 25: 91–97.

Kuromitsu J, Yokoi A, Kawai T, Nagasu T, Aizawa T, Haga S et al. Reduced neuropeptide Y mRNA levels in the frontal cortex of people with schizophrenia and bipolar disorder. Brain Res Gene Expr Patterns 2001; 1: 17–21.

Xing GQ, Russell S, Webster MJ, Post RM . Decreased expression of mineralocorticoid receptor mRNA in the prefrontal cortex in schizophrenia and bipolar disorder. Int J Neuropsychopharmacol 2004; 7: 143–153.

Yamada S, Yamamoto M, Ozawa H, Riederer P, Saito T . Reduced phosphorylation of cyclic AMP-responsive element binding protein in the postmortem orbitofrontal cortex of patients with major depressive disorder. J Neural Transm 2003; 110: 671–680.

Blendy JA . The role of CREB in depression and antidepressant treatment. Biol Psychiatry 2006; 59: 1144–1150.

Watakabe A, Sugai T, Nakaya N, Wakabayashi K, Takahashi H, Yamamori T et al. Similarity and variation in gene expression among human cerebral cortical subregions revealed by DNA macroarrays: technical consideration of RNA expression profiling from postmortem samples. Brain Res Mol Brain Res 2001; 88: 74–82.

Evans SJ, Choudary PV, Vawter MP, Li J, Meador-Woodruff JH, Lopez JF et al. DNA microarray analysis of functionally discrete human brain regions reveals divergent transcriptional profiles. Neurobiol Dis 2003; 14: 240–250.

Watakabe A, Komatsu Y, Nawa H, Yamamori T . Gene expression profiling of primate neocortex: molecular neuroanatomy of cortical areas. Genes Brain Behav 2006; 5 (Suppl 1): 38–43.

Khaitovich P, Muetzel B, She X, Lachmann M, Hellmann I, Dietzsch J et al. Regional patterns of gene expression in human and chimpanzee brains. Genome Res 2004; 14: 1462–1473.

Sandberg R, Yasuda R, Pankratz DG, Carter TA, Del Rio JA, Wodicka L et al. Regional and strain-specific gene expression mapping in the adult mouse brain. Proc Natl Acad Sci USA 2000; 97: 11038–11043.

Lein ES, Zhao X, Gage FH . Defining a molecular atlas of the hippocampus using DNA microarrays and high-throughput in situ hybridization. J Neurosci 2004; 24: 3879–3889.

Zhao X, Lein ES, He A, Smith SC, Aston C, Gage FH . Transcriptional profiling reveals strict boundaries between hippocampal subregions. J Comp Neurol 2001; 441: 187–196.

Leonardo ED, Richardson-Jones JW, Sibille E, Kottman A, Hen R . Molecular heterogeneity along the dorsal-ventral axis of the murine hippocampal CA1 field: a microarray analysis of gene expression. Neuroscience 2006; 137: 177–186.

Datson NA, Meijer L, Steenbergen PJ, Morsink MC, van der Laan S, Meijer OC et al. Expression profiling in laser-microdissected hippocampal subregions in rat brain reveals large subregion-specific differences in expression. Eur J Neurosci 2004; 20: 2541–2554.

Segman RH, Shefi N, Goltser-Dubner T, Friedman N, Kaminski N, Shalev AY . Peripheral blood mononuclear cell gene expression profiles identify emergent post-traumatic stress disorder among trauma survivors. Mol Psychiatry 2005; 10: 500–513.

You J, Wang M, Aoki T, Tamura TA, Pickart CM . Proteolytic targeting of transcriptional regulator TIP120B by a HECT domain E3 ligase. J Biol Chem 2003; 278: 23369–23375.

Lazarov O, Robinson J, Tang YP, Hairston IS, Korade-Mirnics Z, Lee VM et al. Environmental enrichment reduces Abeta levels and amyloid deposition in transgenic mice. Cell 2005; 120: 701–713.

Schatzberg AF, Rothschild AJ . Psychotic (delusional) major depression: should it be included as a distinct syndrome in DSM-IV? Am J Psychiatry 1992; 149: 733–745.
Acknowledgements
This work was funded by Public Health Service Grant MH47573 and the Pritzker Neuropsychiatric Disorders Research Consortium, which is supported by the Pritzker Neuropsychiatric Disorders Research Fund LLC. A shared intellectual property agreement exists between the Pritzker Neuropsychiatric Disorders Research Fund LLC and the University of Michigan, the University of California and Stanford University to encourage the development of appropriate findings for research and clinical applications.
Supplementary information
About this article
Cite this article
Karssen, A., Her, S., Li, J. et al. Stress-induced changes in primate prefrontal profiles of gene expression. Mol Psychiatry 12, 1089–1102 (2007). https://doi.org/10.1038/sj.mp.4002095
Received:

Revised:

Accepted:

Published:

Issue Date:

DOI: https://doi.org/10.1038/sj.mp.4002095
Keywords