This is a preview of subscription content
Access options
Subscribe to Journal
Get full journal access for 1 year
$119.00
only $9.92 per issue
All prices are NET prices.
VAT will be added later in the checkout.
Tax calculation will be finalised during checkout.
Buy article
Get time limited or full article access on ReadCube.
$32.00
All prices are NET prices.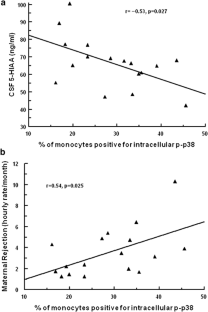 References
Heim C, Nemeroff CB . Biol Psychiatry 2001; 49: 1023–1039.

McCormack K, Sanchez MM, Bardi M, Maestripieri D . Dev Psychobiol 2006; 48: 537–550.

Sanchez MM . Horm Behav 2006; 50: 623–631.

Maestripieri D, McCormack KM, Higley JD, Lindell SG, Sanchez MM . Behav Brain Res 2006; 175: 90–95.

Pace TWW, Mletzko TC, Alagbe O, Musselman DL, Nemeroff CB, Miller AH et al. Am J Psychiatry 2006; 163: 1630–1633.

Raison CL, Capuron C, Miller AH . Trends Immunol 2006; 227: 24–31.

Zhu CB, Carneriro AM, Dostmann WR, Hewlett WA, Blakely RD . J Biol Chem 2005; 280: 15649–15658.

Maestripieri D, Lindell SG, Higley JD, Newman TK, McCormack KM, Sanchez MM . Behav Neurosci 2006; 120: 1017–1024.

Higley JD, Suomi SJ, Linnoila M . Alcohol clin Exp Res 1996; 20: 643–650.
Acknowledgements
This work was supported in part by NIH Grants MH65046 (MMS), MH62577 (DM), MH069124 and MH020018 (AHM) and RR-00165 (Yerkes National Primate Res Ctr).
About this article
Cite this article
Sanchez, M., Alagbe, O., Felger, J. et al. Activated p38 MAPK is associated with decreased CSF 5-HIAA and increased maternal rejection during infancy in rhesus monkeys. Mol Psychiatry 12, 895–897 (2007). https://doi.org/10.1038/sj.mp.4002025
Published:

Issue Date:

DOI: https://doi.org/10.1038/sj.mp.4002025