Abstract
Opioid receptors and their endogenous peptide ligands play important roles in the reward and reinforcement of drugs such as heroin, cocaine, and alcohol. The binding of dynorphins to the κ-opioid receptor has been shown to produce aversive states, which may prevent the development of reinforcement. We genotyped SNPs throughout OPRK1, encoding the κ-opioid receptor, and PDYN, which encodes its ligand prodynorphin, in a group of 1860 European American individuals from 219 multiplex alcohol dependent families. Family-based analyses demonstrated associations between alcohol dependence and multiple SNPs in the promoter and 3′ end of PDYN, and in intron 2 of OPRK1. Haplotype analyses further supported the association of PDYN. Thus, variations in the genes encoding both the κ-opioid receptor and its ligand, OPRK1 and PDYN, are associated with the risk for alcohol dependence; this makes biological sense as variations in either should affect signaling through the κ-opioid system.
Relevant articles
Open Access articles citing this article.
Vanlal Hriatpuii

,

Hoikhe Priscilla Sema

…

Nachimuthu Senthil Kumar

Egyptian Journal of Medical Human Genetics Open Access 22 March 2022

Igor Bazov

,

Daniil Sarkisyan

…

Georgy Bakalkin

Translational Psychiatry Open Access 20 June 2018

Stacey J. Winham

,

Ulrich W. Preuss

…

Victor M. Karpyak

Scientific Reports Open Access 27 October 2015
Access options
Subscribe to this journal
Receive 12 print issues and online access
$259.00 per year
only $21.58 per issue
Rent or buy this article
Get just this article for as long as you need it
$39.95
Prices may be subject to local taxes which are calculated during checkout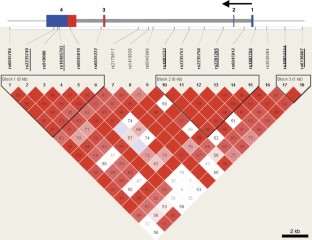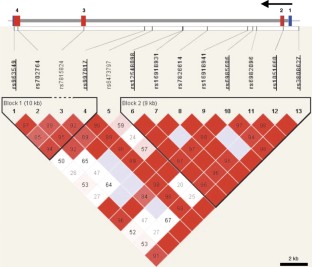 References
Amalric M, Cline EJ, Marinez JL, Bloom FE, Koob GF . Rewarding properties of β-endorphin as measured by conditioned place preference. Psychopharmacology 1987; 91: 14–19.

Mezey E, Kiss J, Mueller GP, Eskay R, O'Donohue TL, Palkovits M . Distribution of the pro-opiomelanocortin derived peptides (ACTH, alpha-MSH, beta-endorphin) in the rat hypothalamus. Brain Res 1985; 328: 341–347.

Spanagel R, Herz A, Bals-Kubik R, Shippenberg TS . β-Endorphin-induced locomotor stimulation and reinforcement are associated with an increase in dopamine release in the nucleus accumbens. Psychopharmacology (Berlin) 1991; 104: 51–56.

Wilcox JN, Roberts JL, Chronwall BM, Bishop JF, O'Donohue T . Localization of proopiomelanocortin mRNA in functional subsets of neurons defined by their axonal projections. J Neurosci Res 1986; 16: 89–96.

Olson GA, Olson RD, Kastin AB . Endogenous opioids (review). Peptides 1990; 11: 1277–1304.

Herz A . Endogenous opioid systems and alcohol addiction. Psychopharmacology (Berlin) 1997; 129: 99–111.

Reisine T, Bell GI . Molecular biology of opioid receptors. Trends Neurol Sci 1993; 16: 506–510.

Spanagel R, Herz A, Shippenberg TS . The influence of opioid peptides on dopamine release in the nucleus accumbens: an in-vitro microdialysis study. J Neurochem 1990; 55: 1734–1740.

Spanagel R, Herz A, Shippenberg TS . Identification of the opioid receptor types mediating β-endorphin-induced alterations in dopamine release in the nucleus accumbens. Eur J Pharmacol 1990; 190: 177–184.

Koob GF . Drugs of abuse: Anatomy, pharmacology and function of reward pathways. Trands Pharmacol Sci 1992; 13: 177–193.

Shippenberg TS, Bals-Kubik R, Herz A . Examination of the neurochemical substrates mediating the motivational effects of opioids: role of the mesolimbic dopamine system and D-1 vs D-2 dopamine receptors. J Pharmacol Exp Ther 1993; 265: 53–59.

Goodwin DW . The cause of alcoholism and why it runs in families. Br J Addict Alcohol Other Drugs 1979; 74: 161–164.

Heath AC, Bucholz KK, Madden PA, Dinwiddie SH, Slutske WS, Bierut LJ et al. Genetic and environmental contributions to alcohol dependence risk in a national twin sample: consistency of findings in women and men. Psychol Med 1997; 27: 1381–1396.

Kendler KS, Neale MC, Heath AC, Kessler RC, Eaves LJ . A twin-family study of alcoholism in women. Am J Psych 1994; 151: 707–715.

Pickens RW, Svikis DS, McGue M, Lykken DT, Heston LL, Clayton PJ . Heterogeneity in the inheritance of alcoholism: a study of male and female twins. Arch Gen Psych 1991; 48: 19–28.

McGue M, Bouchard Jr TJ . Genetic and environmental influences on human behavioral differences. Annu Rev Neurosci 1998; 21: 1–24.

Edenberg HJ, Dick DM, Xuei X, Tian H, Almasy L, Bauer LO et al. Variations in GABRA2, encoding the α2 subunit of the GABAA receptor, are associated with alcohol dependence and with brain oscillations. Am J Hum Genet 2004; 74: 705–714.

Porjesz B, Almasy L, Edenberg HJ, Wang K, Chorlian DB, Foroud T et al. Linkage disequilibrium between the beta frequency of the human EEG and a GABAA receptor gene locus. Proc Natl Acad Sci USA 2002; 99: 3729–3733.

Dick DM, Edenberg HJ, Xuei X, Goate A, Kuperman S, Schuckit M et al. Association of GABRG3 with alcohol dependence. Alcohol Clin Exp Res 2004; 28: 4–9.

Jones KA, Porjesz B, Almasy L, Bierut L, Goate A, Wang JC et al. Linkage and linkage disequilibrium of evoked EEG oscillations with CHRM2 receptor gene polymorphisms: implications for human brain dynamics and cognition. Int J Psychophysiol 2004; 53: 75–90.

Wang JC, Hinrichs AL, Stock H, Budde J, Allen R, Bertelsen S et al. Evidence of common and specific genetic effects: association of the muscarinic acetylcholine receptor M2 (CHRM2) gene with alcohol dependence and major depressive syndrome. Human Mol Genet 2004; 13: 1903–1911.

Hinrichs A, Wang J, Bufe B, Kwon J, Budde J, Allen R et al. Functional variant in a bitter taste receptor (hTAS2R16) influences risk for alcohol dependence. Am J Hum Genet 2006; 78: 103–111.

Herz A . Opioid reward mechanisms: a key role in drug abuse. Can J Physiol Pharmacol 1998; 76: 252–258.

LaForge KS, Yuferov V, Kreek MJ . Opioid receptor and peptide gene polymorphisms: potential implications for addictions. Eur J Pharmacol 2000; 410: 249–268.

Kreek MJ, Bart G, Lilly C, LaForge KS, Nielsen DA . Pharmacogenetics and human molecular genetics of opiate and cocaine addictions and their treatments. Pharmacol Rev 2005; 57: 1–26.

Volpicelli JR, Alterman AI, Hayashida M, O'Brien CP . Naltrexone in the treatment of alcohol dependence. Arch Gen Psych 1992; 49: 876–880.

Jaffe AJ, Rounsaville B, Chang G, Shottenfeld RS, Meyer RE, O'Malley SS . Naltrexone, relapse prevention and supportive therapy with alcoholics: an analysis of patient treatment matching. J Consult Clin Psychol 1996; 64: 1044–1053.

O'Malley SS, Krishnan-Sarin S, Farren C, Sinha R, Kreek MJ . Naltrexone decreases craving and alcohol self-administration in alcohol-dependent subjects and activates the hypothalamo-pituitary-adrenocortical axis. Psychopharmacology 2002; 160: 19–29.

Wand GS, Mangold D, El Deiry S, McCaul ME, Hoover D . Family history of alcoholism and hypothalamic opioidergic activity. Arch Gen Psych 1998; 55: 1114–1119.

Wand GS, Mangold D, Ali M . Adrenocortical responses and family history of alcoholism. Alcol Clin Exp Res 1999; 23: 1185–1190.

Wand GS, McCaul ME, Gotjen D, Reynolds J, Lee S . Confirmation that offspring from families with alcohol-dependent individuals have greater hypothalamic-pituitary-adrenal axis activation induced by naloxone compound with offspring without a family history of alcohol dependence. Alcol Clin Exp Res 2001; 25: 1134–1139.

Stoller KB, Bigelow GE, Walsh SL, Strain EC . Effects of buprenorphine/naloxone in opioid-dependent humans. Psychopharmacology 2001; 154: 230–242.

Crabbe Jr JC, Li T-K . Strategies in preclinical substance abuse research. In: Bloom FE, Kupfer DJ (eds). Psychopharmacology: The fourth generation of progress, 4th edn. Raven Press: New York, 1995, pp 799–811.

Jamensky NT, Gianoulakis C . Content of dynorphins and κ-opioid receptors in distinct brain regions of C57BL/and DBA/2 mice. Alcohol Clin Exp Res 1997; 21: 1455–1464.

Marinelli PW, Kiianmaa K, Gianoulakis C . Opioid propeptide mRNA content and receptor density in the brains of AA and ANA rats. Life Sci 2000; 66: 1915–1927.

Lindholm S, Werme M, Brene S, Franck J . The selective kappa-opioid receptor agonist U50, 488 H attenuates voluntary ethanol intake in the rat. Behav Brain Res 2001; 120: 137–146.

Zapata A, Chefer R, Gonzales R, Shippberg TS . Kappa opioid receptor modulation of the neurochemical effects of ethanol in the nucleus accumbens and central amygdale. Alcohol Clin Exp Res (Suppl) 2005; 29: 181A.

Zhang Y, Butelman ER, Schlussman SD, Ho A, Kreek MJ . Effect of the endogenous κ opioid agonist dynorphin A(1–17) on cocaine-evoked increases in striatal dopamine levels and cocaine-induced place preference in C57BL/6J mice. Psychopharmacology 2004; 172: 422–429.

Kovacs KM, Szakall I, O'Brien D, Wang R, Vinod KY, Saito M et al. Decreased oral self-administration of alcohol in κ-opioid receptor knock-out mice. Alcohol Clin Exp Res 2005; 29: 730–738.

Simonin F, Gaveriaux-Ruff C, Befort K, Matthes H, Lannes B, Micheletti G et al. Opioid receptor in humans: cDNA and genomic cloning, chromosomal assignment, functional expression, pharmacology, and expression pattern in the central nervous systems. Proc Natl Acad Sci USA 1995; 92: 7006–7010.

Yuferov V, Fussell D, LaForge KS, Nielsen DA, Gordon D, Ho A et al. Redefinition of the human pappa opioid receptor gene (OPRK1) structure and association of haplotypes with opiate addiction. Pharmacogenetics 2004; 14: 793–804.

Loh EW, Fann CSJ, Chang YT, Chang CJ, Cheng ATA . Endogenous opioid receptor genes and alcohol dependence among Taiwanese Han. Alcohol Clin Exp Res 2004; 28: 15–19.

Horikawa S, Takai T, Toyosato M, Takahashi H, Noda M, Kakidani H et al. Isolation and structural organization of the human preproenkephalin B gene. Nature 1983; 306: 611–614.

Charnes ME . Ethanol and opioid receptor signaling. Experientia 1989; 45: 518–528.

Clarke S, Zimmer A, Zimmer AM, Hill RG, Kitchen L . Region selective up-regulation of μ-, δ- and κ-opioid receptors but not opioid receptor-like 1 receptors in the brains of enkephalin and dynorphin knockout mice. Neuroscience 2003; 122: 479–489.

Zhang S, Tong Y, Tian M, Dehaven RN, Cortesburgos L, Mansson E et al. Dynorphin A as a potential endogenous ligand for four members of the opioid receptor gene family. J Pharmacol Exp Ther 1998; 286: 136–141.

Chen ACH, LaForge KS, Ho A, McHugh PF, Kellogg S, Bell K et al. Potentially functional polymorphism in the promoter region of prodynorphin gene may be associated with protection against cocaine dependence or abuse. Am J Med Genet (Neuropsychiatric Genetics) 2002; 114: 429–435.

Zimprich A, Kraus J, Wöltje M, Mayer P, Rauch E, Höllt V . An allele variation in the human prodynorphin gene promoter alters stimulus-induced expression. J Neurochem 2000; 74: 474–477.

Geijer T, Jonsson E, Neiman J, Gyllander A, Sedvall G, Rydberg U et al. Prodynorphin allelic distribution in Scandinavian chronic alcoholics. Alcohol Clin Exp Res 1997; 21: 1333–1336.

Foroud T, Edenberg HJ, Goate A, Rice J, Flury L, Koller DL et al. Alcoholism susceptibility loci: confirmation studies in a replicate sample and further mapping. Alcohol Clin Exp Res 2000; 24: 933–945.

Reich T, Edenberg HJ, Goate A, Williams JT, Rice JP, Van Eerdewegh P et al. Genome-wide search fro genes affecting the risk for alcohol dependence. Am J Med Genet (Neuropsychiatric Genetics) 1998; 81: 207–215.

Bucholz KK, Cadoret R, Cloninger CR, Dinwiddie SH, Hesselbrock VM, Nurnberger JI et al. A new semi-structured psychiatric interview for use in genetic linkage studies: a report on the reliability of the SSAGA. J Stud Alcohol 1994; 55: 149–158.

Hesselbrock M, Easton C, Bucholz KK, Schuckit M, Hesselbrock V . A validity study of the SSAGA—a comparison with the SCAN. Addiction 1999; 94: 1361–1370.

American Psychiatric Association. Diagnostic and statistical manual of mental disorders, 3rd edn, revised. American Psychiatric Association Press: Washington, DC, 1987.

Feighner JP, Robins E, Guze SB, Woodruff Jr RA, Winokur G, Munoz R . Diagnostic criteria for use in psychiatric research. Arch Gen Psych 1972; 26: 57–63.

O'Connell JR, Weeks DE . PedCheck: A program for identification of genotype incompatibilities in linkage analysis. Am J Hum Genet 1998; 63: 259–266.

Boehnke M . Allele frequency estimation from data on relatives. Am J Hum Genet 1991; 48: 22–25.

Barrett JC, Fry B, Maller J, Daly MJ . Haploview: analysis and visualization of LD and haplotype maps. Bioinformatics 2005; 21: 263–265.

Gabriel SB, Schaffner SF, Nguyen H, Moore JM, Roy J, Blumenstiel B et al. The structure of haplotype blocks in the human genome. Science 2002; 296: 2225–2229.

The International HapMap Consortium. A haplotype map of the human genome. Nature 2005; 437: 1299–1320.

Martin ER, Monks SA, Warren LL, Kaplan NL . A test for linkage and association in general pedigrees: The Pedigree Disequilibrium Test. Am J Hum Genet 2000; 67: 146–154.

Dudbridge F . Pedigree disequilibrium tests for multilocus haplotypes. Genet Epidemiol 2003; 25: 115–121.

Martin ER, Monks SA, Warren LL, Kaplan NL . Correcting for a potential bias in the pedigree disequilibrium test. Am J Hum Genet 2001; 68: 1065–1067.

de Bakker PIW, Yelensky R, Pe'er I, Gabriel SB, Daly MJ, Altshuler D . Efficiency and power in genetic association studies. Nature Genet 2005; 37: 1217–1223.

Bakalkin G, Yakovleva T, Terenius L . Prodynorphin gene expression relates to NF-κB factors. Mol Brain Res 1994; 24: 301–312.

Nikoshkov A, Hurd YL, Yakovleva T, Bazov I, Marinova Z, Cebers G et al. Prodynorphin transcripts and proteins differentially expressed and regulated in the adult human brain. FASEB J 2005; 12 July [E-pub ahead of print].

Winkler A, Spanagel R . Differences in the kappa opioid receptor mRNA content in distinct brain regions of two inbred mice strains. NeuroReport 1998; 9: 1459–1464.

Beadles-Bohling AS, Wiren KM . Alteration of kappa-opioid receptor system expression in distinct brain regions of a genetic model of enhanced ethanol withdrawal severity. Brain Res 2005; 1046: 77–89.
Acknowledgements
We thank Jinghua Zhao, Gayathri Rajan, Christopher Rush, Jun Wang and Robert George for technical assistance with genotyping, sequencing and data organization. Genotyping facilities were provided by the Center for Medical Genomics at Indiana University School of Medicine, supported in part by the Indiana 21st Century Research and Technology Fund and the Indiana Genomics Initiative at Indiana University (INGEN, supported in part by the Lilly Endowment, Inc.). The Collaborative Study on the Genetics of Alcoholism (COGA), Co-Principal Investigators B Porjesz, V Hesselbrock, H Edenberg, L Bierut, includes nine different centers where data collection, analysis, and storage take place. The nine sites and Principal Investigators and Co-Investigators are: University of Connecticut (V Hesselbrock); Indiana University (HJ Edenberg, J Nurnberger Jr, PM Conneally, T Foroud); University of Iowa (S Kuperman, R Crowe); SUNY Downstate (B Porjesz); Washington University in St Louis (L Bierut, A Goate, J Rice); University of California at San Diego (M Schuckit); Howard University (R Taylor); Rutgers University (J Tischfield); Southwest Foundation (L Almasy). Zhaoxia Ren serves as the NIAAA Staff Collaborator. This national collaborative study is supported by the NIH Grant U10AA008401 from the National Institute on Alcohol Abuse and Alcoholism (NIAAA) and the National Institute on Drug Abuse (NIDA). In memory of Henri Begleiter and Theodore Reich, Principal and Co-Principal Investigators of COGA since its inception; we are indebted to their leadership in the establishment and nurturing of COGA, and acknowledge with great admiration their seminal scientific contributions to the field.
About this article
Cite this article
Xuei, X., Dick, D., Flury-Wetherill, L. et al. Association of the κ-opioid system with alcohol dependence. Mol Psychiatry 11, 1016–1024 (2006). https://doi.org/10.1038/sj.mp.4001882
Received:

Revised:

Accepted:

Published:

Issue Date:

DOI: https://doi.org/10.1038/sj.mp.4001882
Keywords
alcoholism

opioids

κ-opioid receptor

dynorphin

genetics

single nucleotide polymorphism