Abstract
A number of lines of evidence make the gene that encodes the G-protein-coupled CB1/Cnr1 receptor a strong candidate to harbor variants that might contribute to individual differences in human addiction vulnerability. The CB1/Cnr1 receptor is the major brain site at which cannabinoid marijuana constituents are psychoactive as well as the principal brain receptor for endogenous anandamide ligands. It is densely expressed in brain circuits likely to be important for both the reward and mnemonic processes important for addiction. Altered drug effects in CB1/Cnr1 knockout mice and initial association studies also make variants at the CB1/Cnr1 locus candidates for roles in human vulnerabilities to addictions. However, many features of this gene's structure, regulation and variation remain poorly defined. This poor definition has limited the ability of previous association studies to adequately sample variation at this locus. We now report improved definition of the human CB1/Cnr1 locus and its variants. Novel exons 1–3, splice variant and candidate promoter region sequences add to the richness of the CB1/Cnr1 locus. Candidate promoter region sequences confer reporter gene expression in cells that express CB1/Cnr1. Common polymorphisms reveal patterns of linkage disequilibrium in European- and in African-American individuals. A 5′ CB1/Cnr1 'TAG' haplotype displays significant allelic frequency differences between substance abusers and controls in European-American, African-American and Japanese samples. Post-mortem brain samples of heterozygous individuals contain less mRNA transcribed from the TAG alleles than from other CB1/Cnr1 haplotypes. CB1/ Cnr1 genomic variation thus appears to play roles in human addiction vulnerability.
Relevant articles
Open Access articles citing this article.
Karin J. H. Verweij

,

Jacqueline M. Vink

…

Jorien L. Treur

Translational Psychiatry Open Access 21 November 2022

Lisa Bornscheuer

,

Andreas Lundin

…

Philippe A. Melas

Scientific Reports Open Access 23 March 2022

Agnes A. Steixner-Kumar

,

Vinicius Daguano Gastaldi

…

Hannelore Ehrenreich

Molecular Psychiatry Open Access 07 April 2021
Access options
Subscribe to this journal
Receive 12 print issues and online access
$259.00 per year
only $21.58 per issue
Rent or buy this article
Get just this article for as long as you need it
$39.95
Prices may be subject to local taxes which are calculated during checkout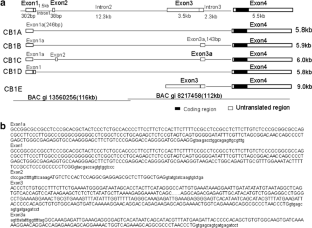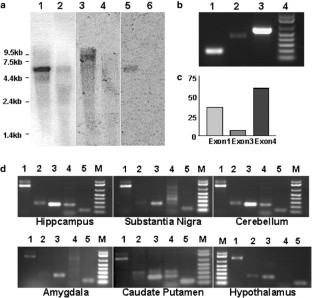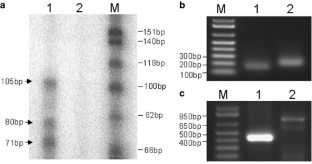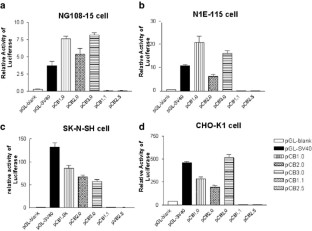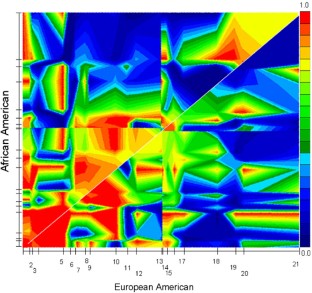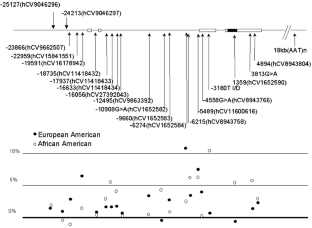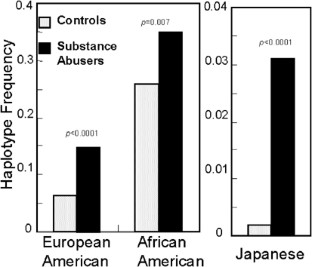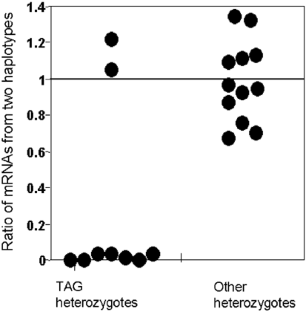 References
Herkenham M, Lynn AB, Little MD, Johnson MR, Melvin LS, de Costa BR et al. Cannabinoid receptor localization in brain. Proc Natl Acad Sci USA 1990; 87: 1932–1936.

Herkenham M, Lynn AB, Johnson MR, Melvin LS, de Costa BR, Rice KC . Characterization and localization of cannabinoid receptors in rat brain: a quantitative in vitro autoradiographic study. J Neurosci 1991; 11: 563–583.

Matsuda LA, Bonner TI, Lolait SJ . Localization of cannabinoid receptor mRNA in rat brain. J Comp Neurol 1993; 327: 535–550.

Tsou K, Brown S, Sanudo-Pena MC, Mackie K, Walker JM . Immunohistochemical distribution of cannabinoid CB1 receptors in the rat central nervous system. Neuroscience 1998; 83: 393–411.

Ledent C, Valverde O, Cossu G, Petitet F, Aubert JF, Beslot F et al. Unresponsiveness to cannabinoids, reduced addictive effects of opiates in CB1 receptor knockout mice. Science 1999; 283: 401–404.

Mascia MS, Obinu MC, Ledent C, Parmentier M, Bohme GA, Imperato A et al. Lack of morphine-induced dopamine release in the nucleus accumbens of cannabinoid CB(1) receptor knockout mice. Eur J Pharmacol 1999; 383: R1–R2.

Berrendero F, Castane A, Ledent C, Parmentier M, Maldonado R, Valverde O . Increase of morphine withdrawal in mice lacking A2a receptors and no changes in CB1/A2a double knockout mice. Eur J Neurosci 2003; 17: 315–324.

Castane A, Valjent E, Ledent C, Parmentier M, Maldonado R, Valverde O . Lack of CB1 cannabinoid receptors modifies nicotine behavioural responses, but not nicotine abstinence. Neuropharmacology 2002; 43: 857–867.

Arnone M, Maruani J, Chaperon F, Thiebot MH, Poncelet M, Soubrie P et al. Selective inhibition of sucrose and ethanol intake by SR 141716, an antagonist of central cannabinoid (CB1) receptors. Psychopharmacology (Berl) 1997; 132: 104–106.

Murray JB . Marijuana's effects on human cognitive functions, psychomotor functions, and personality. J Gen Psychol 1986; 113: 23–55.

Arndt S, Tyrrell G, Flaum M, Andreasen NC . Comorbidity of substance abuse and schizophrenia: the role of pre-morbid adjustment. Psychol Med 1992; 22: 379–388.

Batel P . Addiction and schizophrenia. Eur Psychiatry 2000; 15: 115–122.

Ujike H, Takaki M, Nakata K, Tanaka Y, Takeda T, Kodama M et al. CNR1, central cannabinoid receptor gene, associated with susceptibility to hebephrenic schizophrenia. Mol Psychiatry 2002; 7: 515–518.

Tsai SJ, Wang YC, Hong CJ . Association study of a cannabinoid receptor gene (CNR1) polymorphism and schizophrenia. Psychiatr Genet 2000; 10: 149–151.

Dawson E, Powell JF, Sham PC, Nothen M, Crocq MA, Propping P et al. An association study of a neurotrophin-3 (NT-3) gene polymorphism with schizophrenia. Acta Psychiatr Scand 1995; 92: 425–428.

Cao Q, Martinez M, Zhang J, Sanders AR, Badner JA, Cravchik A et al. Suggestive evidence for a schizophrenia susceptibility locus on chromosome 6q and a confirmation in an independent series of pedigrees. Genomics 1997; 43: 1–8.

Levinson DF, Holmans P, Straub RE, Owen MJ, Wildenauer DB, Gejman PV et al. Multicenter linkage study of schizophrenia candidate regions on chromosomes 5q, 6q, 10p, and 13q: schizophrenia linkage collaborative group III. Am J Hum Genet 2000; 67: 652–663.

Martinez M, Goldin LR, Cao Q, Zhang J, Sanders AR, Nancarrow DJ et al. Follow-up study on a susceptibility locus for schizophrenia on chromosome 6q. Am J Med Genet 1999; 88: 337–343.

Shire D, Carillon C, Kaghad M, Calandra B, Rinaldi-Carmona M, Le Fur G et al. An amino-terminal variant of the central cannabinoid receptor resulting from alternative splicing. J Biol Chem 1995; 270: 3726–3731.

Matsuda LA, Lolait SJ, Brownstein MJ, Young AC, Bonner TI . Structure of a cannabinoid receptor and functional expression of the cloned cDNA. Nature 1990; 346: 561–564.

Gerard C, Mollereau C, Vassart G, Parmentier M . Nucleotide sequence of a human cannabinoid receptor cDNA. Nucleic Acids Res 1990; 18: 7142.

Gerard CM, Mollereau C, Vassart G, Parmentier M . Molecular cloning of a human cannabinoid receptor which is also expressed in testis. Biochem J 1991; 279: 129–134.

Gadzicki D, Muller-Vahl K, Stuhrmann M . A frequent polymorphism in the coding exon of the human cannabinoid receptor (CNR1) gene. Mol Cell Probes 1999; 13: 321–323.

Comings DE, Gonzalez N, Wu S, Gade R, Muhleman D, Saucier G et al. Studies of the 48 bp repeat polymorphism of the DRD4 gene in impulsive, compulsive, addictive behaviors: Tourette syndrome, ADHD, pathological gambling, and substance abuse. Am J Med Genet 1999; 88: 358–368.

Schmidt LG, Samochowiec J, Finckh U, Fiszer-Piosik E, Horodnicki J, Wendel B et al. Association of a CB1 cannabinoid receptor gene (CNR1) polymorphism with severe alcohol dependence. Drug Alcohol Depend 2002; 65: 221–224.

Leroy S, Griffon N, Bourdel MC, Olie JP, Poirier MF, Krebs MO . Schizophrenia and the cannabinoid receptor type 1 (CB1): association study using a single-base polymorphism in coding exon 1. Am J Med Genet 2001; 105: 749–752.

Johnson JP, Muhleman D, MacMurray J, Gade R, Verde R, Ask M et al. Association between the cannabinoid receptor gene (CNR1) and the P300 event-related potential. Mol Psychiatry 1997; 2: 169–171.

Hungund BL, Basavarajappa BS . Distinct differences in the cannabinoid receptor binding in the brain of C57BL/6 and DBA/2 mice, selected for their differences in voluntary ethanol consumption. J Neurosci Res 2000; 60: 122–128.

Li T, Liu X, Zhu ZH, Zhao J, Hu X, Ball DM et al. No association between (AAT)n repeats in the cannabinoid receptor gene (CNR1) and heroin abuse in a Chinese population. Mol Psychiatry 2000; 5: 128–130.

Uhl GR, Liu QR, Walther D, Hess J, Naiman D . Polysubstance abuse-vulnerability genes: genome scans for association, using 1,004 subjects and 1,494 single-nucleotide polymorphisms. Am J Hum Genet 2001; 69: 1290–1300.

Ho BY, Zhao J . Determination of the cannabinoid receptors in mouse x rat hybridoma NG108-15 cells and rat GH4C1 cells. Neurosci Lett 212: 123–126.

Wang JB, Imai Y, Eppler CM, Gregor P, Spivak CE, Uhl GR . mu opiate receptor: cDNA cloning and expression. Proc Natl Acad Sci USA 1993; 90: 10230–10234.

Van Tol HH, Bunzow JR, Guan HC, Sunahara RK, Seeman P, Niznik HB et al. Cloning of the gene for a human dopamine D4 receptor with high affinity for the antipsychotic clozapine. Nature 1991; 350: 610–614.

He X, Zhang Y, Yan Y, Li Y, Koide SS . Identification of GABABR2 in rat testis and sperm. J Reprod Dev 2003; 49: 397–402.

Fan D, Grooms SY, Araneda RC, Johnson AB, Dobrenis K, Kessler JA et al. AMPA receptor protein expression and function in astrocytes cultured from hippocampus. J Neurosci Res 1999; 57: 557–571.

Guptan P, Dhingra A, Panicker MM . Multiple transcripts encode the 5-HT1F receptor in rodent brain. Neuroreport 1997; 8: 3317–3321.

Zhou D, Song ZH . CB1 cannabinoid receptor-mediated neurite remodeling in mouse neuroblastoma N1E-115 cells. J Neurosci Res 2001; 65: 346–353.

Takahashi Y . Gene expression in cells of the central nervous system. Prog Neurobiol 1992; 38: 523–569.

Dodson RE, Shapiro DJ . Regulation of pathways of mRNA destabilization and stabilization. Prog Nucleic Acid Res Mol Biol 2002; 72: 129–164.

Hambraeus G, von Wachenfeldt C, Hederstedt L . Genome-wide survey of mRNA half-lives in Bacillus subtilis identifies extremely stable mRNAs. Mol Genet Genomics 2003; 269: 706–714.

Schneider RJ, Mohr I . Translation initiation and viral tricks. Trends Biochem Sci 2003; 28: 130–136.

Hoehe MR, Rinn T, Flachmeier C, Heere P, Kunert HJ et al. Comparative sequencing of the human CB1 cannabinoid receptor gene coding exon: no structural mutations in individuals exhibiting extreme responses to cannabis. Psychiatr Genet 2000; 10: 173–177.

Covault J, Gelernter J, Kranzler H . Association study of cannabinoid receptor gene (CNR1) alleles and drug dependence. Mol Psychiatry 2001; 6: 501–502.

Marsicano G, Wotjak CT, Azad SC, Bisogno T, Rammes G, Cascio MG et al. The endogenous cannabinoid system controls extinction of aversive memories. Nature 2002; 418: 530–534.

Fergusson DM, Horwood LJ . Does cannabis use encourage other forms of illicit drug use? Addiction 2000; 95: 505–520.

Wagner FA, Anthony JC . Into the world of illegal drug use: exposure opportunity and other mechanisms linking the use of alcohol, tobacco, marijuana, and cocaine. Am J Epidemiol 2002; 155: 918–925.

Muschamp JW, Siviy SM . Behavioral sensitization to amphetamine follows chronic administration of the CB1 agonist WIN 55,212-2 in Lewis rats. Pharmacol Biochem Behav 2002; 73: 835–842.

Vinklerova J, Novakova J, Sulcova A . Inhibition of methamphetamine self-administration in rats by cannabinoid receptor antagonist AM 251. J Psychopharmacol 2002; 16: 139–143.

Masserano JM, Karoum F, Wyatt RJ . SR 141716A, a CB1 cannabinoid receptor antagonist, potentiates the locomotor stimulant effects of amphetamine and apomorphine. Behav Pharmacol 1999; 10: 429–432.
Acknowledgements
We acknowledge financial support from NIDA IRP, NIH, DHSS and the Ministries of Health, Labor and Welfare and of Education, Culture, Sports, Science and Technology of Japan. Some of this data was generated through the use of the Celera Discovery System and Celera's associated database.
About this article
Cite this article
Zhang, PW., Ishiguro, H., Ohtsuki, T. et al. Human cannabinoid receptor 1: 5′ exons, candidate regulatory regions, polymorphisms, haplotypes and association with polysubstance abuse. Mol Psychiatry 9, 916–931 (2004). https://doi.org/10.1038/sj.mp.4001560
Received:

Revised:

Accepted:

Published:

Issue Date:

DOI: https://doi.org/10.1038/sj.mp.4001560
Keywords
cannabinoid receptor 1

isoform

expression

association

addiction

haplotype