Abstract
Genetic linkage and association have implicated neuregulin-1 (NRG-1) as a schizophrenia susceptibility gene. We measured mRNA expression levels of the three major isoforms of NRG-1 (ie type I, type II, and type III) in the postmortem dorsolateral prefrontal cortex (DLPFC) from matched patients and controls using real-time quantitative RT-PCR. Expression levels of three internal controls—GAPDH, cyclophilin, and β-actin—were unchanged in schizophrenia, and there were no changes in the absolute levels of the NRG-1 isoforms. However, type I expression normalized by GAPDH levels was significantly increased in schizophrenia DLPFC (by 23%) and positively correlated with antipsychotic medication dosage. Type II/type I and type II/type III ratios were significantly decreased (18 and 23% respectively). There was no effect on the NRG-1 mRNA levels of genotype at two SNPs previously associated with schizophrenia, suggesting that these alleles are not functionally responsible for abnormal NRG-1 expression patterns in patients. Subtle abnormalities in the expression patterns of NRG-1 mRNA isoforms in DLPFC may be associated with schizophrenia.
Relevant articles
Open Access articles citing this article.
Lingling Kong

,

Cera W. Hassinan

…

Charlotte J. Sumner

Acta Neuropathologica Communications Open Access 30 March 2023

Jianfeng Dong

,

Wen Chen

…

Jiuhong Kang

Cell Death Discovery Open Access 02 December 2022

Dalia A. Nawwar

,

Hala F. Zaki

&

Rabab H. Sayed

Inflammopharmacology Open Access 25 July 2022
Access options
Subscribe to this journal
Receive 12 print issues and online access
$259.00 per year
only $21.58 per issue
Rent or buy this article
Prices vary by article type
from$1.95
to$39.95
Prices may be subject to local taxes which are calculated during checkout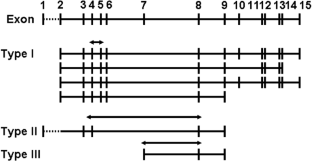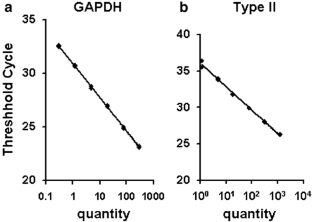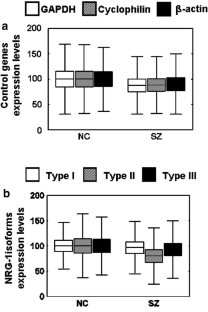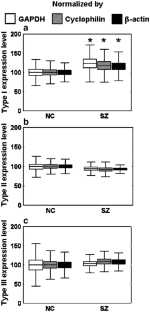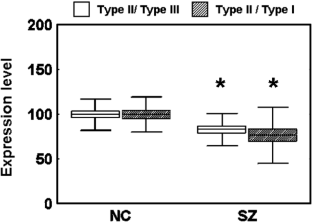 References
Pulver AE, Lasseter VK, Kaschs L, Wolyniec P, Nestadt G, Blouin JL et al. Schizophrenia: a genome scan targets chromosomes 3p and 8p as potential sites of susceptibility genes. Am J Med Genet 1995; 60: 252–260.

Kendler KS, MacLean CJ, O'Neill FA, Burke J, Murphy B, Duke F et al. Evidence for a schizophrenia vulnerability locus on chromosome 8p in the Irish Study of high-density schizophrenia families. Am J Psychiatry 1996; 153: 1534–1540.

Blouin JL, Dombroski BA, Nath SK, Lasseter VK, Wolyniec PS, Nestadt G et al. Schizophrenia susceptibility loci on chromosomes 13q32 and 8p21. Nat Genet 1998; 20: 70–73.

Kaufmann CA, Suarez B, Malaspina D, Pepple J, Svrakic D, Markel PD et al. NIMH Genetics Initiative Millenium Schizophrenia Consortium: linkage analysis of African-American pedigrees. Am J Med Genet 1998; 81: 282–289.

Shaw SH, Kelly M, Smith AB, Shields G, Hopkins PJ, Loftus J et al. A genome-wide search for schizophrenia susceptibility genes. Am J Med Genet 1998; 81: 364–376.

Brzustowicz LM, Honer WG, Chow EW, Little D, Hogan J, Hodgkinson K et al. Linkage of familial schizophrenia to chromosome 13q32. Am J Hum Genet 1999; 65: 1096–1103.

Gurling HM, Kalsi G, Brynjolfson J, Sigmundsson T, Sherrington R, Mankoo BS et al. Genomewide genetic linkage analysis confirms the presence of susceptibility loci for schizophrenia, on chromosomes 1q322, 5q33.2, and 8p21–22 and provides support for linkage to schizophrenia, on chromosomes 11q23.3–24 and 20q12.1–11.23. Am J Hum Genet 2001; 68: 661–673.

Badner JA, Gershon ES . Meta-analysis of whole-genome linkage scans of bipolar disorder and schizophrenia. Mol Psychiatry 2002; 7: 405–411.

DeLisi LE, Mesen A, Rodriguez C, Bertheau A, LaPrade B, Llach M et al. Genome-wide scan for linkage to schizophrenia in a Spanish-origin cohort from Costa Rica. Am J Med Genet 2002; 114: 497–508.

Straub RE, MacLean CJ, Ma Y, Webb BT, Myakishev MV, Harris-Kerr C et al. Genome-wide scans of three independent sets of 90 Irish multiplex schizophrenia families and follow-up of selected regions in all families provides evidence for multiple susceptibility genes. Mol Psychiatry 2002; 7: 542–559.

Stefansson H, Sigurdsson E, Steinthorsdottir V, Bjornsdottir S, Sigmundsson T, Ghosh S et al. Neuregulin 1 and susceptibility to schizophrenia. Am J Hum Genet 2002; 71: 877–892.

Stefansson H, Sarginson J, Kong A, Yates P, Steinthorsdottir V, Gudfinnsson E et al. Association of neuregulin 1 with schizophrenia confirmed in a Scottish population. Am J Hum Genet 2003; 72: 83–87.

Fischbach GD, Rosen KM . ARIA: a neuromuscular junction neuregulin. Annu Rev Neurosci 1997; 20: 429–458.

Murphy S, Krainock R, Tham M . Neuregulin signaling via erbB receptor assemblies in the nervous system. Mol Neurobiol 2002; 25: 67–77.

Gerlai R, Pisacane P, Erickson S . Heregulin, but not ErbB2 or ErbB3, heterozygous mutant mice exhibit hyperactivity in multiple behavioral tasks. Behav Brain Res 2000; 109: 219–227.

Buonanno A, Fischbach GD . Neuregulin and ErbB receptor signaling pathways in the nervous system. Curr Opin Neurobiol 2001; 11: 287–296.

Ozaki M, Sasner M, Yano R, Lu HS, Buonanno A . Neuregulin-beta induces expression of an NMDA-receptor subunit. Nature 1997; 390: 691–694.

Yang X, Kuo Y, Devay P, Yu C, Role L . A cysteine-rich isoform of neuregulin controls the level of expression of neuronal nicotinic receptor channels during synaptogenesis. Neuron 1998; 20: 255–270.

Rieff HI, Raetzman LT, Sapp DW, Yeh HH, Siegel RE, Corfas G . Neuregulin induces GABA(A) receptor subunit expression and neurite outgrowth in cerebellar granule cells. J Neurosci 1999; 19: 10757–10766.

Liu Y, Ford B, Mann MA, Fischbach GD . Neuregulins increase alpha7 nicotinic acetylcholine receptors and enhance excitatory synaptic transmission in GABAergic interneurons of the hippocampus. J Neurosci 2001; 21: 5660–5669.

Freedman R, Leonard S, Gault JM, Hopkins J, Cloninger CR, Kaufmann CA et al. Linkage disequilibrium for schizophrenia at the chromosome 15q13–14 locus of the alpha7-nicotinic acetylcholine receptor subunit gene (CHRNA7). Am J Med Genet 2001; 105: 20–22.

Leonard S, Gault J, Hopkins J, Logel J, Vianzon R, Short M et al. Association of promoter variants in the alpha7 nicotinic acetylcholine receptor subunit gene with an inhibitory deficit found in schizophrenia. Arch Gen Psychiatry 2002; 59: 1085–1096.

Weinberger DR, Egan MF, Bertolino A, Callicott JH, Mattay VS, Lipska BK et al. Prefrontal neurons and the genetics of schizophrenia. Biol Psychiatry 2001; 50: 825–844.

Kleinman JE, Hyde TM, Herman MM . Methodological issues in the neuropathology of mental illness. In: Bloom FE, Kupfer DJ (eds). Psychopharmacology: The Fourth Generation of Progress. Raven Press, Ltd: New York, 1999, pp 859–864.

Torrey EF . Surviving schizophrenia. Harper & Row: New York, 1983.

Weickert CS, Hyde TM, Lipska BK, Hearman MM, Weinberger DR, Kleinman JE . Reduced brain-derived neurotrophic factor in prefrontal cortex of patients with schizophrenia. Mol Psychiatry 2003; 8: 592–610.

Garratt AN, Britsch S, Birchmeier C . Neuregulin, a factor with many functions in the life of a schwann cell. BioEssays 2000; 22: 987–996.

Cannella B, Pitt D, Marchionni M, Raine CS . Neuregulin and erbB receptor expression in normal and diseased human white matter. J Neuroimmunol 1999; 100: 233–242.

Chaudhury AR, Gerecke KM, Wyss JM, Morgan DG, Gordon MN, Carroll SL . Neuregulin-1 and erbB4 immunoreactivity is associated with neuritic plaques in Alzheimer disease brain and in a transgenic model of Alzheimer disease. J Neuropathol Exp Neurol 2003; 62: 42–54.

Tokita Y, Keino H, Matsui F, Aono S, Ishiguro H, Higashiyama S et al. Regulation of neuregulin expression in the injured rat brain and cultured astrocytes. J Neurosci 2001; 21: 1257–1264.

Loeb JA, Hmadcha A, Fischbach GD, Land SJ, Zakarian VL . Neuregulin expression at neuromuscular synapses is modulated by synaptic activity and neurotrophic factors. J Neurosci 2002; 22: 2206–2214.

Benes FM, Berretta S . GABAergic interneurons: implications for understanding schizophrenia and bipolar disorder. Neuropsychopharmacology 2001; 25: 1–27.

Tsai G, Coyle JT . Glutamatergic mechanisms in schizophrenia. Annu Rev Pharmacol Toxicol 2002; 42: 165–179.

Anton ES, Marchionni MA, Lee KF, Rakic P . Role of GGF/neuregulin signaling in interactions between migrating neurons and radial glia in the developing cerebral cortex. Development 1997; 124: 3501–3510.

Schmid RS, McGrath B, Berechid BE, Boyles B, Marchionni M, Sestan N et al. Neuregulin 1-erbB2 signaling is required for the establishment of radial glia and their transformation into astrocytes in cerebral cortex. Proc Natl Acad Sci USA 2003; 100: 4251–4256.

Weickert CS, Kleinman JE . The neuroanatomy and neurochemistry of schizophrenia. Psychiatr Clin North Am 1998; 21: 57–75.

Lewis DA, Cruz DA, Melchitzky DS, Pierri JN . Lamina-specific deficits in parvalbumin-immunoreactive varicosities in the prefrontal cortex of subjects with schizophrenia: evidence for fewer projections from the thalamus. Am J Psychiatry 2001; 158: 1411–1422.

Pierri JN, Volk CL, Auh S, Sampson A, Lewis DA . Decreased somal size of deep layer 3 pyramidal neurons in the prefrontal cortex of subjects with schizophrenia. Arch Gen Psychiatry 2001; 58: 466–473.

Rajkowska G, Halaris A, Selemon LD . Reductions in neuronal and glial density characterize the dorsolateral prefrontal cortex in bipolar disorder. Biol Psychiatry 2001; 49: 741–752.

Selemon LD, Mrzljak J, Kleinman JE, Herman MM, Goldman-Rakic PS . Regional specificity in the neuropathologic substrates of schizophrenia: a morphometric analysis of Broca's area 44 and area 9. Arch Gen Psychiatry 2003; 60: 69–77.

Meyer D, Birchmeier C . Multiple essential functions of neuregulin in development. Nature 1995; 378: 386–390.

Riethmacher D, Sonnenberg-Riethmacher E, Brinkmann V, Yamaai T, Lewin GR, Birchmeier C . Severe neuropathies in mice with targeted mutations in the ErbB3 receptor. Nature 1997; 389: 725–730.

Canoll PD, Musacchio JM, Hardy R, Reynolds R, Marchionni MA, Salzer JL . GGF/neuregulin is a neuronal signal that promotes the proliferation and survival and inhibits the differentiation of oligodendrocyte progenitors. Neuron 1996; 17: 229–243.

Vartanian T, Corfas G, Li Y, Fischbach GD, Stefansson K . A role for the acetylcholine receptor-inducing protein ARIA in oligodendrocyte development. Proc Natl Acad Sci USA 1994; 91: 11626–11630.

Raabe TD, Clive DR, Wen D, DeVries GH . Neonatal oligodendrocytes contain and secrete neuregulins in vitro. J Neurochem 1997; 69: 1859–1863.

Raabe TD, Francis A, DeVries GH . Neuregulins in glial cells. Neurochem Res 1998; 23: 311–318.

Calaora V, Rogister B, Bismuth K, Murray K, Brandt H, Leprince P et al. Neuregulin signaling regulates neural precursor growth and the generation of oligodendrocytes in vitro. J Neurosci 2001; 21: 4740–4751.

Hof PR, Haroutunian V, Copland C, Davis KL, Buxbaum JD . Molecular and cellular evidence for an oligodendrocyte abnormality in schizophrenia. Neurochem Res 2002; 27: 1193–1200.

Hakak Y, Walker JR, Li C, Wong WH, Davis KL, Buxbaum JD et al. Genome-wide expression analysis reveals dysregulation of myelination-related genes in chronic schizophrenia. Proc Natl Acad Sci USA 2001; 98: 4746–4751.

Wolpowitz D, Mason TB, Dietrich P, Mendelsohn M, Talmage DA, Role LW . Cysteine-rich domain isoforms of the neuregulin-1 gene are required for maintenance of peripheral synapses. Neuron 2000; 25: 79–91.

Weinberger DR . Cell biology of the hippocampal formation in schizophrenia. Biol Psychiatry 1999; 45: 395–402.

Harrison PJ, Owen MJ . Genes for schizophrenia? Recent findings and their pathophysiological implications. Lancet 2003; 361: 417–419.
Acknowledgements
We wish to thank Drs Takashi Morihara, Toyoko Hiroi, and Masasumi Kamohara for advice on real-time quantitative PCR. We also thank Dr Kenichiro Miura for advice of statistical analysis and Dr Vakkalanka Radhakrishna and Dr Bhaskar Kolachana for SNP genotyping and Dr Gerry Fischbach for review of the manuscript. This work was supported in part by the Essel Foundation through a NARSAD distinguished investigator award to DRW.
About this article
Cite this article
Hashimoto, R., Straub, R., Weickert, C. et al. Expression analysis of neuregulin-1 in the dorsolateral prefrontal cortex in schizophrenia. Mol Psychiatry 9, 299–307 (2004). https://doi.org/10.1038/sj.mp.4001434
Received:

Revised:

Accepted:

Published:

Issue Date:

DOI: https://doi.org/10.1038/sj.mp.4001434
Keywords