Abstract
This prospective study aimed at determining whether nocturnal penile tumescence and rigidity (NPTR) findings correlate to the neurologic disorders in spinal cord injured (SCI) patients suffering from erectile dysfunction (ED). A total of 25 acute SCI male patients with post-traumatic ED underwent neurological, electrophysiological and urodynamic examinations, respectively, as well as NPTR recordings. The mean value for rigidity (R), tumescence (T) and duration (D) during NTPR tests were 83.3%, 3.3 cm, 6.4 min in patients with a complete lesion above the sacral (S2–S4) spinal cord (n=10), 46.1%, 1.6 cm, 5.5 min in patients with a complete lesion involving the sacral metameres (n=5) and 89.8%, 3.8 cm, 29 min in patients with an incomplete suprasacral lesion (n=7). The differences among these groups were statistically significant (P<0.05). Patients with lesions involving both sacral and thoracolumbar spinal cord showed no erections (n=3). We found four NTPR patterns: (1) normal R and T, short D; (2) weak R and T, short D; (3) normal R, T and D; and (4) no erections, which can be assigned to different levels and completeness of spinal cord lesions. Nocturnal erections of normal quality need preservation of thoracolumbar and sacral neuronal control as well as partially intact connections of the spinal erection centres with brain areas responsible for sexual arousal.
Your institute does not have access to this article
Access options
Subscribe to Journal
Get full journal access for 1 year
$119.00
only $14.88 per issue
All prices are NET prices.
VAT will be added later in the checkout.
Tax calculation will be finalised during checkout.
Buy article
Get time limited or full article access on ReadCube.
$32.00
All prices are NET prices.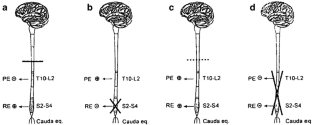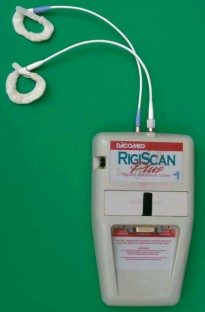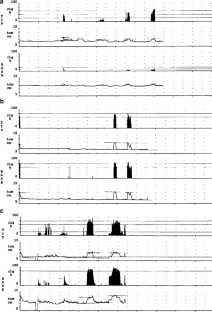 References
De Groat WC, Booth AM . Neural control of penile erection. In: Maggi CA (ed) The Autonomic Nervous System. Academic Publishers: London, UK, 1993, pp 467–524.

Courtois FJ et al. Clinical approach to erectile dysfunction in spinal cord injured men. A review of clinical and experimental data. Paraplegia 1995; 33: 628–635.

Morales A, Condra M, Reid K . The role of nocturnal penile tumescence monitoring in the diagnosis of impotence: a review. J Urol 1990; 143: 441–446.

Wyndaele JJ . Correlation between clinical neurological data and urodynamic function in spinal cord injured patients. Spinal Cord 1997; 35: 213–216.

Wagner G, Gerstenberg T, Levin RJ . Electrical activity of corpus cavernosum during flaccidity and erection of the human penis: a new diagnostic method? J Urol 1989; 142: 723–725.

Fowler CJ, Ali Z, Kitby RS, Pryor JP . The value of testing for unmyelinated fibre sensory neuropathy in diabetic impotence. Br J Urol 1988; 61: 63–67.

Sachs BD . Placing erection in context: the reflexogenic–psychogenic dichotomy reconsidered. Neurosci Biobehav 1995; 19: 211–224.

Bernabe J, Rampin O, Sachs BD, Giuliano F . Intracavernous pressure during erection in rats: an integrative approach based on telemetric recording. Am J Physiol 1999; 276: R441–R449.

Maynard FM et al. International standards for neurological and functional classification of spinal cord injury. Spinal Cord 1997; 35: 266–274.

Stöhrer M et al. The standardization of terminology in neurogenic lower urinary tract dysfunction: with suggestions for diagnostic procedures. International Continence Society Standardization Committee. Neurourol Urodyn 1999; 18: 139–158.

Courtois FJ, Goulet MC, Charvier KF, Leriche A . Posttraumatic erectile potential of spinal cord injured men: how physiologic recordings supplement subjective reports. Arch Phys Med Rehabil 1999; 80: 1268–1272.

Colombo F, Fenice O, Austoni E . NPT—Test di tumescenza peniena notturna. Arch Ital Urol 1994; 66: 159–164.

Bors E, Comarr AE . Neurological disturbances of sexual function with special reference to 529 patients with spinal cord injury. Urol Surv 1960; 10: 191–222.

Comarr AE . Sexual function among patients with spinal cord injury. Urol Int 1970; 25: 134–168.

Van Nueten J, Verheyden B, Van Camp K . Role of penile nocturnal tumescence and rigidity measurement in the diagnosis of erectile impotence. Eur Urol 1992; 22: 119–122.

Bemelmans BLH et al. Penile sensory disorders in erectile dysfunction: results of a comprehensive neuro-urological diagnostic evaluation in 123 patients. J Urol 1991; 146: 777–782.

Herbert J . The role of dorsal nerves of the penis in the sexual behaviour of the male rhesus monkey. Physiol Behav 1973; 10: 293.

Padma-Nathan H . Neurologic evaluation of erectile dysfunction. Urol Clin North Am 1988; 15: 77.

Andersson KE, Stief CG . Neurotransmission and the contraction and relaxation of penile erectile tissues. World J Urol 1997; 15: 14–20.

Traish A, Kim NN, Moreland RB, Goldstein I . Role of alpha adrenergic receptors in erectile function. Int J Impot Res 2000; 12(Suppl 1): S48–S63.

Courtois FJ, Macdougall JC, Sachs BD . Erectile mechanism in paraplegia. Physiol Behav 1993; 53: 721–726.

Dail WG, Walton G, Olmsted MP . Penile erection in the rat: stimulation of the hypogastric nerve elicits increases in penile pressure after chronic interruption of the sacral parasympathetic outflow. J Auton Nerv Syst 1989; 28: 251–257.

Root WS, Bard P . The mediation of feline erection through sympathetic pathways with some remarks on sexual behavior after deafferentation of the genitalia. Am J Physiol 1947; 151: 80–90.

Semens JH, Longworthy OR . Observation on the neurophysiology of sexual function in the male cat. J Urol 1938; 40: 836–846.

Cruz MR et al. Peripheral nerves mediating penile erection in the rat. J Auton Nerv Syst 1999; 76: 15–27.

Chapelle PA, Durand J, Lacert P . Penile erection following complete spinal cord injury in man. Br J Urol 1980; 52: 216–219.

Courtois FJ et al. Sympathetic skin responses and psychogenic erections in spinal cord injured men. Spinal Cord 1998; 36: 125–131.

Marshall P, Surride D, Delva N . The role of nocturnal penile tumescence in differentiating between organic and psychogenic impotence: the first stage of validation. Arch Sex Behav 1981; 10: 1–11.

Thase ME et al. N.T.M. in depressed men. J Psychiatry 1987; 144: 89.

Schmidt MH et al. Experimental evidence of penile erections during paradoxical sleep in the rat. Neuroreport 1994; 5: 561–564.

Schmidt MH, Sakai K, Valatx JL, Jouvet M . The effects of spinal or mesencephalic transections on sleep-related erections and ex-copula penile reflexes in the rat. Sleep 1999; 22: 409–418.

Schmidt MH et al. Role of the lateral preoptic area in sleep-related erectile mechanisms and sleep generation in the rat. J Neurosci 2000; 20: 6640–6647.
Acknowledgements
This work was partially funded by the International Institute for Research in Paraplegia (P17/97-2000) and the Swiss National Science Foundation (32-52562.97).
About this article
Cite this article
Schmid, D., Hauri, D. & Schurch, B. Nocturnal penile tumescence and rigidity (NPTR) findings in spinal cord injured men with erectile dysfunction. Int J Impot Res 16, 433–440 (2004). https://doi.org/10.1038/sj.ijir.3901188
Received:

Revised:

Accepted:

Published:

Issue Date:

DOI: https://doi.org/10.1038/sj.ijir.3901188
Keywords
erectile dysfunction

spinal cord injury

nocturnal penile tumescence

electrophysiology

neuronal erectile control
Further reading
J. G. Previnaire
J. M. Soler
A. McLain

Spinal Cord Series and Cases (2017)