Relevant articles
Open Access articles citing this article.
Gianni Paulis

&

Giovanni De Giorgio

Journal of Medical Case Reports Open Access 08 October 2022
Access options
Subscribe to Journal
Get full journal access for 1 year
$119.00
only $14.88 per issue
All prices are NET prices.
VAT will be added later in the checkout.
Tax calculation will be finalised during checkout.
Buy article
Get time limited or full article access on ReadCube.
$32.00
All prices are NET prices.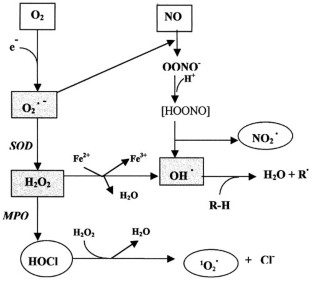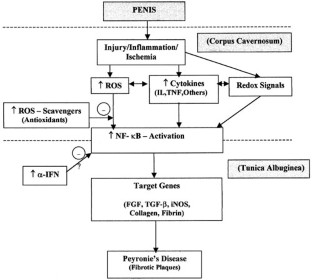 References
Gelbard MK, Dorey F, James K . The natural history of Peyronie's disease J Urol 1990 144: 1376–1380

Hellstrom WJG, Bivalacqua T . Peyronie's disease: etiology, medical and surgical therapy—Review J Andrology 2000 21: 347–354

Devine CJ, Somers KD, Ladaga LE . Peyronie's disease: pathophysiology Prog Clin Biol Clin Biol Res 1991 370: 355–358

Somers KD, Sismour EN, Wright GL . Isolation and characterization of collagen in Peyronie's disease J Urol 1989 141: 629–635

Chilton CP, Castle WM, Westwood CA, Pryor JP . Factors associated in the aetiology of Peyronie's disease Br J Urol 1982 54: 748–750

Jarow JP, Lowe FC . Penile trauma: an etiologic factor in Peyronie's disease and erectile dysfunction J Urol 1997 158: 1388–1390

Ralph DJ, Mirakian R, Pryor J, Bottazzo GF . The immunological features of Peyronie's disease J Urol 1996 155: 159–162

Somers KD, Dawson DM . Fibrin deposition in Peyronie's disease J Urol 1997 157: 311–315

Stewart S, Malto M, Sandberg L, Colburn KK . Increased serum levels of antielastin antibodies in patients with Peyronie's disease J Urol 1994 152: 105–106

Nyberg LM, Bias WB, Hochberg MC, Walsh PC . Identification of an inherited form of Peyronie's disease with autosomal dominant inheritance and association with Dupuytren's contracture and histocompatibility B7 cross-reacting antigens J Urol 1982 128: 48–51

Water LVD . Mechanisms by which fibrin and fibronectin appear in healing wounds: implications for Peyronie's disease J Urology 1997 157: 306–310

Fridovich I . Superoxide dismutase, regularities and irregularities Harvey Lect 1985 79: 51–75

Sikka SC . Relative impact of oxidative stress on male reproductive function Current Medicinal Chemistry 2001 8: 851–862

Rajasekaran M et al. Ex vivo localization of NOS isoforms and calmodulin in human penile corpora cavernosal cells J Urol 1998 160: 2210–2215

Rajasekaran M, Hellstrom WJG, Sikka SC . Nitric oxide induces oxidative stress and mediates cytotoxicity to human cavernosal cells in culture J Androl 2001 22: 34–39

Darley-Usmar V, Wiseman H, Halliwell B . Nitric oxide and oxygen radicals: a question of balance FEBS Letters 1995 369: 131–135

Beckman JS, Koppenol WH . Nitric oxide, superoxide, and peroxynitrite- the good, the bad, and the ugly Am J Physiol 1996 271: C1424–C1437

Pryor WA, Squadrito GL . The chemistry of peroxynitrite: a product from the reaction of nitric oxide with superoxide Am J Physiol 1995 268: L699–L722

Koppenol W et al. Peroxynitrite, a cloaked oxidant formed by nitric oxide and superoxide Chemical Res Toxicol 1992 5: 834–842

Balazy M et al. Vivinal nitrohydroxyeicosatrienoic acids: new vasodilator lipids formed from nitrogen dioxide and arachidonic acid Circulation 1999 100: I8–I14

Lawson JA, Rokach J, Fitzgerald GA . Isoprostanes: formation, analysis and use as indicators of lipid peroxidation in vivo. J Biol Chem 1999 274: 24441–24444

Taourel DB, Guerin MC, Torreilles J . Is melonaldehyde a valuable indicator of lipid peroxidation? Biochem Pharmacol 1992 44: 985–988

Ernster L . Lipid peroxidation in biological membranes: mechanisms and implications In: Yagi K, ed Active oxygen, lipid peroxides and antioxidants. CRC Press: Boca Raton, FL 1993 pp 1–38

Thomas JA, Poland B, Honzatko R . Protein sulfhydryls and their role in the antioxidant function of protein S-thiolation Arch Biochem Biophys 1995 319: 1–9

Eiserich JP et al. Formation of nitric oxide-derived inflammatory oxidants by myeloperoxidase in neutrophils Nature 1998 391: 393–397

Yang MX, Cederbaum AI . Role of cytochrome b5 in NADH-dependent microsomal reduction of ferric complexes, lipid peroxidation and hydrogen peroxide generation Arch Biochem Biophys 1995 324: 282–292

Enson RC, Knoll LD, Furlow WL . Peyronie's disease J Urol 1991 145: 342A Interferon alpha 2b in the treatment of Peyronie's disease J Urol 1991 161: 781A

Hsu GL et al. The distribution of elastic fibrous elements within the human penis Br J Urol 1994 37: 566–571

Iacono F et al. Microstructural disorders of the tunica albuginea in patients affected by Peyronie's disease with or without erectile dysfunction J Urol 1993 150: 1806–1809

Border WA, Noble NA . Transforming growth factor beta in tissue fibrosis N Engl J Med 1994 331: 1286–1292

El-Sakka AI et al. Peyronie's disease is associated with an increase in transforming growth factor-β protein expression J Urol 1997 158: 1391–1396

Moreland RB et al. PGE1 suppresses the induction of collagen synthesis by transforming growth factor-β in human corpus cavernosum smooth muscle J Urol 1995 153: 826–834

Somers KD et al. Cell culture of Peyronie's disease plaque and normal penile tissue J Urol 1982 127: 585–588

El-Sakka AI et al. The effect of surgical trauma on rat tunica albuginea J Urol 1998 159: 1700–1707

Bivalacqua TJ et al. Potential role of nuclear factor-κB in the induction of Peyronie's-like condition in the rat J Urol 1999 161: 781A

Barnes PJ, Karin M . Nuclear factor-κB—A pivotal transcription factor in chronic inflammatory diseases N Engl J Med 1997 336: 1067–1071

Carson CC . Potassium para-aminobenzoate for the treatment of Peyronie's disease: is it effective? Tech Urol 1997 3: 135–139

Hasche-Klunder R . Treatment of Peyronie's disease using para-aminobenzoate potassium (Potaba) Urologie 1978 17: 224–227

Carson CC . Peyronie's disease: medical and surgical management In: Hellstrom WJG, ed Handbook of sexual dysfunction American Society of Andrology: San Francisco 1999 pp 93–98

Ralph DJ, Brooks MD, Botazzi GF . The treatment of Peyronie's disease with tamoxifen Br J Urol 1992 70: 648–661

Anderson MS, Shankey TV, Lubrano T, Mulhall JP . Inhibition of Peyronie's plaque fibroblast proliferation by biological agents Int J Impot Res 2000 12: Suppl 3 S25–S31

Levine LA, Merrick PE, Lee RC . Intralesional verapamil injection for the treatment of Peyronie's disease J Urol 1994 151: 1522–1524

Ahuja S et al. A pilot study demonstrating clinical benefit from intralesional interferon alpha 2B in the treatment of Peyronie's disease J Androl 1999 20: 444–448

Benson RC, Knoll LD, Furlow WL . Interferon alpha 2b in the treatment of Peyronie's disease J Urol 1991 145: 342A

Ahuja SK, Sikka SC, Hellstrom WJ . Stimulation of collagen production in an in vitro model for Peyronie's disease Int J Impot Res 1999 11: 1–6

Wegner JE, Anderson R, Knipsel HH, Miller K . Treatment of Peyronie's disease with local interferon alpha 2b Eur Urol 1995 28: 236–240

Judge IS, Wisniewski ZS . Intralesional interferon in the treatment of Peyronie's disease: a pilot study Br J Urol 1997 79: 40–42

Novak TE, Bryan W, Templeton L, Sikka SC, Hellstrom WJG . Combined intralesional interferon alpha 2B and oral vitamin E in the treatment of Peyronie's disease J LA State Med Soc 2001 153: 358–363

Scardino PL, Scott WW . The use of tocopherols in the treatment of Peyronie's disease Ann NY Acad Sci 1949 52: 390–401

Newhall PM, Traish A, Moreland RB . Development of an organ culture experimental system to investigate collagen synthesis in corpora cavernosa Int J Impot Res 1998 10: 77–81

Duncan MR, Berman B, Nseyo UO . Regulation of the proliferation and biosynthetic activities of cultured human Peyronie's disease fibroblasts by interferons-alpha, -beta, and -gamma Scan J Urol Nephrol 1991 25: 89–94

Van de Berg JS et al. Mechanisms of calcification in Peyronie's disease J Urol 1982 127: 52–56
Acknowledgements
Thanks to numerous Peyronie's patients for making us understand their problems, and also to Samar Sikka for his help in making the schematic diagrams.
About this article
Cite this article
Sikka, S., Hellstrom, W. Role of oxidative stress and antioxidants in Peyronie's disease. Int J Impot Res 14, 353–360 (2002). https://doi.org/10.1038/sj.ijir.3900880
Published:

Issue Date:

DOI: https://doi.org/10.1038/sj.ijir.3900880
Keywords
Peyronie's

plaque

inflammation

collagen

tunica albuginea

free radicals

oxidative stress

antioxidants

NF-κB