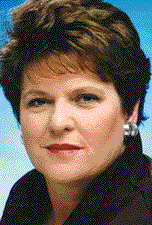 New Zealand's new government has launched a major effort to set priorities for public investment in science and technology. The exercise will use 'technology foresight' techniques, developed in Britain, Australia and Finland, to sketch out desirable futures, identify targets and develop strategies for achieving coveted goals.
Launching the project last week as one of her first acts as Prime Minister, Jenny Shipley acknowledged that New Zealand's "ability to create and use knowledge will outstrip physical resources as this country's source of wealth". New Zealand's economy has always in the past been dependent on exports of products from its fertile land. The project will be carried out through the Ministry of Research, Science and Technology, and will aim to decide public funding allocations for 2000 to 2002.
Maurice Williamson, the minister for research, science and technology, was promoted in rank to eighth place in the reshuffled cabinet. He said New Zealand needs to "identify the tools and resources required to have a competitive advantage in the knowledge age".
Williamson's ministry provides policy advice, and is separate from funding authorities. Helen Anderson, the ministry's new chief scientific adviser, says the project followed a weekend retreat by 40 "leading thinkers" who considered possible scenarios for New Zealand up to 2010.
About this article
Cite this article
Pockley, P. New Zealand imports technology foresight. Nature 390, 651 (1997). https://doi.org/10.1038/37700
Comments
By submitting a comment you agree to abide by our Terms and Community Guidelines. If you find something abusive or that does not comply with our terms or guidelines please flag it as inappropriate.