Argentinian scientists, already facing financial constraints caused by the country's international debt crisis, are rebelling over the government's plan to reform the National Council for Science and Technology (CONICET).
One of Latin America's most prestigious research agencies, CONICET employs 3,500 of Argentina's best researchers. Earlier this year, the Argentinian cabinet approved a plan by the science and technology ministry to boost links between CONICET and the country's universities.
But senior Argentinian scientists have attacked the plan as financially motivated and detrimental to CONICET's hard-won scientific reputation.
Under the plan, all new members of CONICET would join at the same rank and would receive a $1,000 supplement to any university salary. They would compete with each other for university promotions, but if any of the new researchers failed to make the grade after four years, they would lose their CONICET membership.
Evaluation of the researchers' work would be carried out jointly by the universities, CONICET and the National Agency for the Promotion of Science and Technology. The status of current CONICET members would be unchanged by the reforms, although they could opt to join the new system.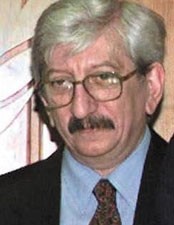 The reforms will give more opportunity to young researchers and increase their mobility, says Dante Caputo, secretary of science and technology. He believes that CONICET has become too bureaucratic, and that careers are blocked by its hierarchical structure, which divides researchers into five ranks based on seniority.
In a statement, the directors of some of the agency's research centres admitted that "young people have almost no possibility of entering CONICET". The average age of a CONICET researcher is 50, a problem the directors blamed on low public investment.
Armando Parodi, scientific director of the Biotechnology Research Institute at San Martin University near Buenos Aires, says that CONICET promotions are evaluated seriously and based on academic merit. He says that Caputo's plan would destroy the agency's career structure, and that it was drawn up without consulting researchers.
Parodi adds that the plan is supported by the administrators of the country's big universities, who he believes want to get their hands on CONICET's funds and its influence on academics. He says that the government's argument for better interaction does not stand up, as three-quarters of CONICET researchers already teach in universities.
José Viramonte, director of CONICET's Geonorte Earth sciences institute in Buenos Aires, says that the plan has been devised by Argentina's "bureaucratic establishment" to extend its power.
"Unlike the universities, CONICET has kept its distance from electoral commitments and cronyism," he says.
Comments
By submitting a comment you agree to abide by our Terms and Community Guidelines. If you find something abusive or that does not comply with our terms or guidelines please flag it as inappropriate.