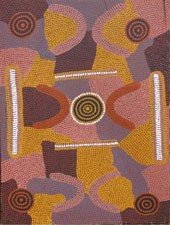 A window on the future
The 'Museum for the Third Millennium' has opened in Melbourne, Australia.
The largest museum complex in the Southern Hemisphere opened last month in Melbourne, Victoria's capital city. Melbourne Museum is the flagship campus of Museum Victoria, which is responsible for the state's extensive collections. Located for the past 100 years in the cramped State Library Building, the new museum complex is adjacent to the historic Royal Exhibition Building in the picturesque Carlton Gardens.
The relocation to a new, larger building also coincides with a substantial shift in thinking about the arrangement, design of museum exhibits. The shift has been from passive displays of historical artefacts and stuffed animals to exhibits of particular themes that place the collections in a broader context. According to chief executive George MacDonald, the museum will be "full of life and activity, a museum for the Internet Generation and beyond. A museum for the future, and not the past."
And they are bringing life to the museum. The Forest Gallery is a world first; a living interpretation of Victoria's tall mountain forest environment, housing 8,000 plants of at least 120 species, and home to a variety of animals, including birds, reptiles small mammals, frogs and numerous invertebrates. These living 'exhibits', together with various multimedia installations, tell stories about how past and present forces of change have shaped the forest habitat. Unlike zoo exhibits, which focus on a single species, the Forest Gallery provides a more holistic view of the environment. Ross Field, environment programme director, believes the exhibit will "encourage a deeper understanding and appreciation of Victoria's temperate forests, and and stimulate visitors to go out and visit them".
The museum delivers messages around issues, rather than the traditional focus on taxonomic groups or historical eras. The exhibitions relate to six core programmes that are the current focus of researchs, collection development (science, technology, Australian society, indigenous cultures, human mind and body, and environment). Thus, the Australia Gallery shows how Melbourne has evolved, and includes the mounted hide of an Australian sporting icon, the legendary racehorse Phar Lap. Bunjilaka, the Aboriginal Centre, provides a conduit for the Aboriginal communities of southeastern Australia to tell their stories, and allows visitors to explore the nature of Aboriginal law, property and knowledge and their complex relationship with land.
The change in museum philosophy is more than just rearranging exhibits. Robin Hirst, director of programmes, research, collectionssays that, "traditionally and museums hold up a mirror to reflect the past, while our new museum holds up a window through which we can look forward to what the future might hold". This philosophy is evident in the astonishing Body and Mind Gallery, which opens in a few months' time. This is no stamp collection in a dusty cabinet, but an impressive use of both collections and local expertise to address contemporary issues and provoke public debate. Visitors gain insights into the processes, structures and functions of the mind and body through some 1,300 objects, imagery and interactive experiences, including a series of full-size nude photographs and preserved sections of real cadavers. Undoubtedly, these exhibits will be controversial.
A museum is only as good as its collections, curators, research staff; otherwise, it is little more than an exhibition hall. The move to Carlton Gardens finally brings research staff into the same building as the exhibits. Previously hidden away in a shabby annex, they are now highly visible, through the plate-glass walls, and in their well-appointed offices and laboratories.
And here's the rub. It cost some A$290 million (US$150 million) to develop the museum and its very impressive exhibits, of which $263 million came from the Victoria state government. The museum is quick to acknowledge that the programmes, collections and research are an integral part of the exhibition development process. But although the new building provides enviable infrastructure, the museum offers little more than token funding for its research staff. Instead, researchers, like their university colleagues, must compete for government and private-sector funds, and which are modest in Australia. A Museum for the Third Millennium may need to make more than a rhetorical investment in its future.
Comments
By submitting a comment you agree to abide by our Terms and Community Guidelines. If you find something abusive or that does not comply with our terms or guidelines please flag it as inappropriate.