Abstract
Ice has eleven known crystalline phases (Fig. 1), in which the watermolecules are linked through hydrogen bonds into tetrahedralframeworks1. Thisuncommonly large number of different solid phases attests to thestructural versatility of the water molecule. Here we reportthe identification of a new, twelfth phase of crystalline ice inthe pressure range 0.2–0.6 GPa. Thetopology of this phase is unlike that of any of the knownphases, and contains a mixture of five- and seven-membered ringsof water molecules. It has a density similar to that of iceIV, which also occurs in this pressure range within thestability region of ice V. Both phases are likely to bemetastable with respect to the less-dense ice V. This region ofthe water phase diagram thus provides a potential model system forexperimental and theoretical studies ofmetastability.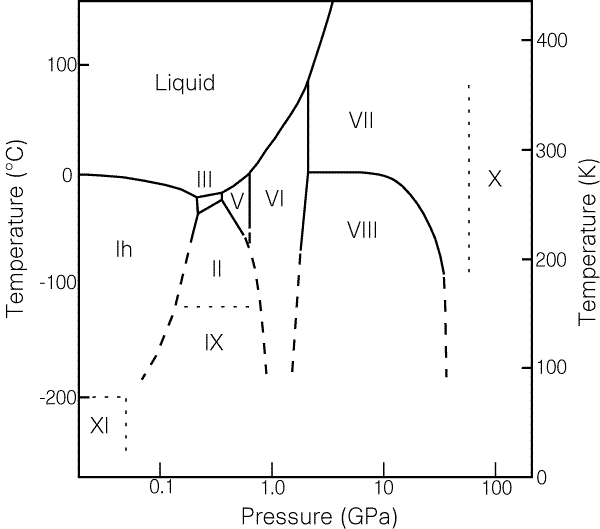 Access options
Access options
Subscribe to Journal
Get full journal access for 1 year
$199.00
only $3.90 per issue
All prices are NET prices.
VAT will be added later in the checkout.
Rent or Buy article
Get time limited or full article access on ReadCube.
from$8.99
All prices are NET prices.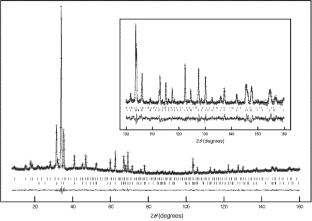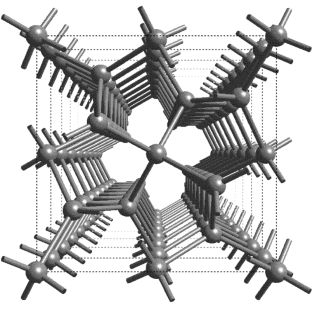 References
1

Hobbs, P. V. Ice Physics (Clarendon, Oxford, (1974)).

2

Kamb, B., Prakash, A. & Knobler, C. Structure of ice V. Acta Cryst. 22, 706–715 (1967).

3

Bridgman, P. W. The P–V–T relations of the liquid, and the phase diagram of heavy water. J. Chem. Phys. 3, 597–605 (1935).

4

Engelhardt, H. & Whalley, E. Ice IV. J. Chem. Phys. 56, 2678–2684 (1972).

5

Lobban, C. Neutron Diffraction Studies of Ices. Thesis, Univ. London((1998)).

6

Larsen, A. C. & Von Dreele, R. B. GSAS — General Structure Analysis System. (University of California, (1985)).

7

Engelhardt, H. & Kamb, B. Structure of ice IV, a metastable high-pressure phase. J. Chem. Phys. 75, 5887–5899 (1981).

8

Bizhigitov, T. B. & Sirota, N. N. Low-temperature modification of high-pressure ice. JETP Lett. 44, 417–419 (1986).
Acknowledgements
We thank CCLRC and the Institut Laue-Langevin for access to the ISIS and ILL neutron facilities respectively, including generous allocation of the director's discretionary time which was crucial in obtaining data of quality adequate for the structure refinement. We thank also J. Dreyer and T. Cooper (ISIS) and L. Melesi (ILL) for their extensive efforts on the high-pressure equipment.
Comments
By submitting a comment you agree to abide by our Terms and Community Guidelines. If you find something abusive or that does not comply with our terms or guidelines please flag it as inappropriate.