This sculpture shows Xipe Totec, the 'Flayed One', the Aztec god of spring renewal, dressed in the facial and body skin of a sacrificial victim.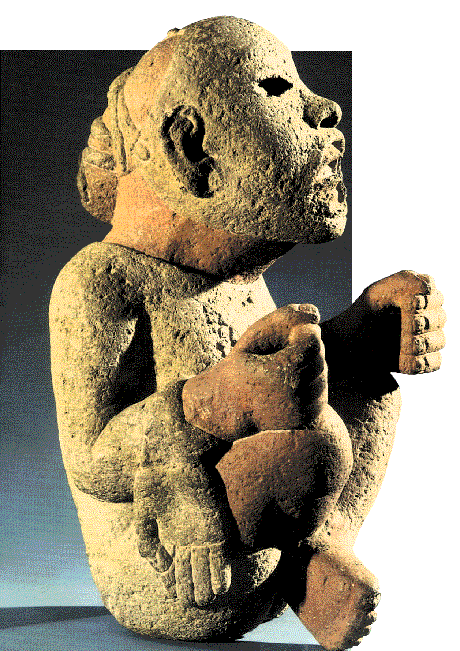 In Aztec rituals, priests impersonated the god by wearing the skins of flayed victims. "The bizarre yet apt metaphor of a flayed skin for spring seems quintessentially Aztec: from death and macabre horror life is reborn." The Almanac calendar dictated the timing of rituals From Spirits of the Jaguar: The Natural History and Ancient Civilizations of the Caribbean and Central America by Paul Reddish (BBC/Parkwest, £18.99, $32.95), the book that accompanies the BBC television series of the same name.
Comments
By submitting a comment you agree to abide by our Terms and Community Guidelines. If you find something abusive or that does not comply with our terms or guidelines please flag it as inappropriate.