Abstract
Degenerative disc disease (DDD) is a chronic process that can become clinically manifest in multiple disorders such as idiopathic low back pain, disc herniation, radiculopathy, myelopathy, and spinal stenosis. The limited available technology for the treatment of these and other pathologic and disabling conditions arising from DDD is highly invasive (eg, surgical discectomy and fusion), manifesting a certain degree of complications and unsatisfactory clinical outcomes. Although the precise pathophysiology of DDD remains to be clearly delineated, the progressive decline in aggrecan, the primary proteoglycan of the nucleus pulposus, appears to be a final common pathway. It has been hypothesized that imbalance in the synthesis and catabolism of certain critical extracellular matrix components can be mitigated by the transfer of genes to intervertebral disc cells encoding factors that modulate synthesis and catabolism of these components. The successful in vivo transfer of therapeutic genes to target cells within the intervertebral disc in clinically relevant animal models of DDD is one example of the rapid progress that is being made towards the development of gene therapy approaches for the treatment of DDD. This chapter reviews the ability of gene therapy to alter biologic processes in the degenerated intervertebral disc and outlines the work needed to be done before human clinical trials can be contemplated.
Your institute does not have access to this article
Relevant articles
Open Access articles citing this article.
Erica K. Wagner

,

Armin Vedadghavami

…

Ambika G. Bajpayee

Scientific Reports Open Access 21 July 2020

Dongrim Seol

,

Hyeonghun Choe

…

James A Martin

BMC Research Notes Open Access 26 May 2011
Access options
Subscribe to Journal
Get full journal access for 1 year
$119.00
only $9.92 per issue
All prices are NET prices.
VAT will be added later in the checkout.
Tax calculation will be finalised during checkout.
Buy article
Get time limited or full article access on ReadCube.
$32.00
All prices are NET prices.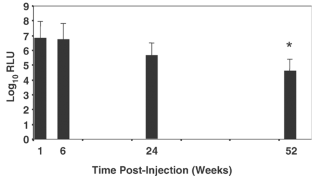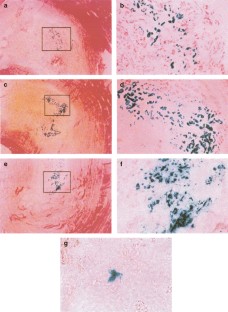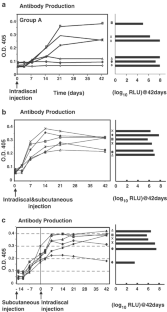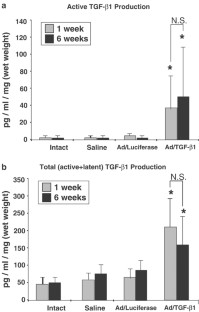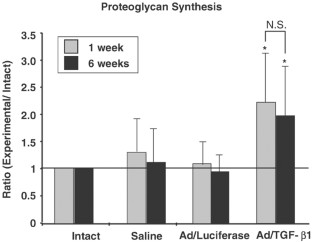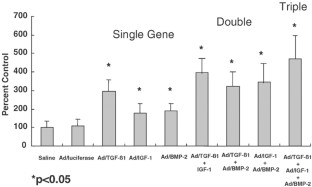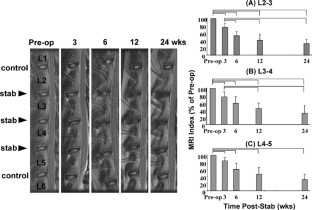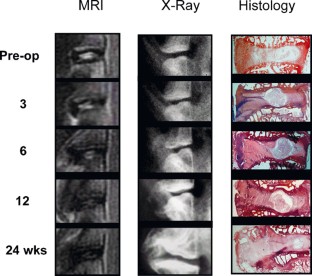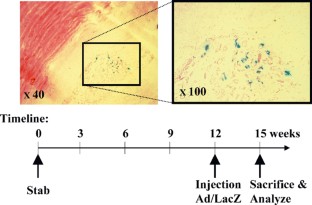 References
Conrad DA et al. Cost of low back pain problems: an economic analysis. In: Weinstein JN, Gordon SL (eds). Low Back Pain: a Clinical and Scientific Overview. AAOS publishers: Rosemont, IL, 1996.

Anderson J . Back pain and occupation. In: Jayson MIV (ed). The Lumbar Spine and Back Pain. Churchill Livingstone: London, 1987, pp 2–36.

Anderson JA . Epidemiological aspects of back pain. J Soc Occup Med 1986; 36: 90–94.

Borenstein D . Epidemiology, etiology, diagnostic evaluation, and treatment of low back pain. Curr Opin Rheumatol 1992; 4: 226–232.

Kraemer J . Natural course and prognosis of intervertebral disc diseases. International Society for the Study of the Lumbar Spine Seattle, Washington, June 1994. Spine 1995; 20: 635–639.

Waddell G . Low back pain: a twentieth century health care enigma. Spine 1996; 21: 2820–2825.

Conventry MB, Ghormley RK, Kernohan JW . The intervertebral disc: its microscopic anatomy and pathology: Part 1. Anatomy, development, and pathology. J Bone Joint Surg 1945; 24: 105–112.

Conventry MB, Ghormley RK, Kernohan JW . The intervertebral disc: its microscopic anatomy and pathology: Part 2. Anatomy, development, and pathology. Changes in the intervertebral disc concomitant with age. J Bone Joint Surg 1945; 27: 233–247.

Adams P, Muir H . Qualitative changes with age of proteoglycans of human lumbar disc. Ann Rheum Dis 1976; 35: 289–296.

Gower WE, Pegrini V . Age-related variations in proteinpolysaccharides from human nucleus pulposus, annulus fibrosus, and costal cartilage. J Bone Joint Surg 1969; 51A: 1154–1162.

Lipson SJ, Muir H . Experimental intervertebral disc degeneration: morphologic and proteoglycan changes over time. Arthritis Rheum 1981; 24: 12–21.

Garfin SR . The intervertebral disc disease – does it exist?. In: Weinstein JN, Wiesel SW (eds). The Lumbar Spine. W.B. Saunders: Philadelphia, 1990, pp 369–380.

Adler JH, Schoenbaum M, Silberberg R . Early onset of disk degeneration and spondylosis in sand rats (Psammomys obesus). Vet Pathol 1983; 20: 13–22.

Buckwalter JA . Aging and degeneration of the human intervertebral disc. Spine 1995; 20: 1307–1314.

Pearce RH, Grimmer BJ, Adams ME . Degeneration and the chemical composition of the human lumbar intervertebral disc. J Orthop Res 1987; 5: 198–205.

Butler D et al. Discs degenerate before facets. Spine 1990; 15: 111–113.

Urban JP, McMullin JF . Swelling pressure of the intervertebral disc: influence of proteoglycan and collagen contents. Biorheology 1985; 22: 145–157.

Urban JP, McMullin JF . Swelling pressure of the lumbar intervertebral discs: influence of age, spinal level, composition, and degeneration. Spine 1988; 13: 179–187.

Evans CH, Robbins PD . Possible orthopaedic applications of gene therapy. J Bone Joint Surg (Am) 1995; 77: 1103–1114.

Boden SD, Zdeblick TA, Sandhu HS, Heim SE . The use of rhBMP-2 in interbody fusion cages. Definitive evidence of osteoinduction in humans: a preliminary report. Spine 2000; 25: 376–381.

Thompson JP, Oegema Jr TR, Bradford DS . Stimulation of mature canine intervertebral disc by growth factors. Spine 1991; 16: 253–260.

Gruber HE et al. Human intervertebral disc cells form the annulus: three-dimensional culture in agarose or alginate and responsiveness to TGF-beta1. Exp Cell Res 1997; 235: 13–21.

Osada R et al. Autocrine/paracrine mechanism of insulin-like growth factor-1 secretion, and the effect of insulin-like growth factors-1 on proteoglycan synthesis in bovine intervertebral discs. J Orthop Res 1996; 14: 690–699.

Takegami K et al. Osteogenic protein-1 enhances matrix replenishment by intervertebral disc cells previously exposed to interleukin-1. Spine 2002; 27: 1318–1325.

Hallen A . Hexosamine and ester suphate content of the human nucleus pulposus at different ages. Acta Chem Scand 1958; 12: 1869–1872.

Hallen A . The collagen and ground substance of the human nucleus pulposus at different ages. Acta Chem Scand 1962; 16: 705–709.

Aguiar DJ, Johnson SL, Oemega TR . Notochordal cells interact with nucleus pulposus cells: regulation of proteoglycan synthesis. Exp Cell Res 1999; 246: 129–137.

Kang JD et al. Herniated lumbar intervertebral discs spontaneously produce matrix metalloproteinases, nitric oxide, interleukin-6, and prostaglandin E2. Spine 1996; 21: 271–277.

Gruber HE, Norton HJ, Hanley Jr EN . Anti-apoptotic effects of IGF-1 and PDGF on human intervertebral disc cells in vitro. Spine 2000; 25: 2153–2157.

Robbins PD, Ghivizzani SC . Viral vectors for gene therapy. Pharmacol Ther 1998; 80: 35–47.

Yang Y et al. Cellular immunity to viral antigens limits E-1 deleted adenoviruses for gene therapy. Proc Natl Acad Sci USA 1994; 91: 4407–4411.

Tripathy SK et al. Immune responses to transgene-encoded proteins limit the stability of gene expression after injection of replication-defective adenovirus vectors. Nat Med 1996; 2: 545–550.

Nita I et al. Direct gene delivery to synovium. An evaluation of potential vectors in vitro and in vivo. Arthritis Rheum 1996; 39: 820–828.

Sawchuk SJ et al. Anti-T cell receptor monoclonal antibody prolongs transgene expression following adenovirus-mediated in vivo gene transfer to mouse synovium. Hum Gene Ther 1996; 7: 499–506.

McCoy R et al. Expression of human interleukin-1 receptor antagonist in mouse lungs using a recombinant adenovirus: effects on vector-induced inflammation. Gene Therapy 1995; 2: 437–442.

Nishida K et al. Immune-Privilege of the Intervertebral Disc: Long-Term Transgene Expression Following Direct Adenovirus-Mediated Gene Transfer. International Society for the Study of Lumbar Spine: Adelaide, Australia, 2000, (Abstr. 69).

Lattermann C et al. Successful AAV-Vector Mediated Transgene Expression in the Intervertebral Disc in Preimmunized Rabbits. Orthopaedic Research Society: Dallas, 2002, (Abstr. 0116).

Wehling P et al. Transfer of genes to chondrocytic cells of the lumbar spine. Proposal for a treatment strategy of spinal disorders by local gene therapy. Spine 1997; 22: 1092–1097.

Nishida K et al. Adenovirus-mediated gene transfer to nucleus pulposus cells. Implications for the treatment of intervertebral disc degeneration. Spine 1998; 23: 2437–2442.

Nishida K et al. Modulation of the biologic activity of the rabbit intervertebral disc by gene therapy: an in vivo study of adenovirus-mediated transfer of the human transforming growth factor beta 1 encoding gene. Spine 1999; 24: 2419–2425.

Moon SH et al. Human intervertebral disc cells are genetically modifiable by adenovirus-mediated gene transfer. Spine 2000; 25: 2573–2579.

Reinke J, Evans C, Robbins PD . Transfer of therapeutic genes to human chondrocytes-like cells of lumbar disc prolapse. Annual Meeting of International Society for the Study of the Lumbar Spine, Singapore 1997; 56:(Abstract).

Moon SH et al. Proteoglycan Synthesis in Human Intervertebral Disc Cells Cultured in Alginate Beads; Exogenous TGF-Beta1 vs. Adenovirus-Mediated Gene Transfer of TGF Beta1 cDNA. Orthopaedic Research Society: Orland, Florida, 2000, (Abstr. 1061).

Eyre D et al. Intervertebral disc: Part B. Basic science perspective. In New Perspectives in Low Back Pain. American Academy of Orthopaedic Surgeons: Park Ridge, IL, 1989, pp 147–207.

Moon S et al. Biologic Response of Human Intervertebral Disc Cell to Gene Therapy Cocktail. Orthopaedic Research Society: San Francisco, 2001, (Abstr. 0295).

Wallach CJ et al. Gene transfer of the catabolic inhibitor TIMP-1 increases measured proteoglycans in cells from degenerated human intervertebral discs. Spine 2003; 28: 2331–2337.

Silberberg R, Aufdermaur M, Adler JH . Degeneration of the intervertebral disks and spondylosis in aging sand rats. Arch Pathol Lab Med 1979; 103: 231–235.

Lipson SJ, Muir H . 1980 Volvo award in basic science. Proteoglycans in experimental intervertebral disc degeneration. Spine 1981; 6: 194–210.

Sobajima S et al. A slowly progressive and reproducible animal model of intervertebral disc degeneration characterized by MRI, X-Ray, and histology. (in press, Spine 2003).

Ye X, Rivera VM, Zoltick P . Regulated delivery of therapeutic proteins after in vivo somatic cell gene transfer. Science 1999; 283: 88–91.

Ralph GS, Bienemann A, Harding TC . Targeting of tetracycline-regulatable transgene expression specifically to neuronal and glial cell populations using adenoviral vectors. Neuroreport 2000; 11: 2051–2055.

Sclementi CR, Baba EJ, Calos MP . An extrachromosomal tetracycline regulatable system for mammalian cells. Nucleic Acids Res 2000; 28: E80.

Annunen S et al. An allele of COL9A2 associated with intervertebral disc disease. Science 1999; 285: 409–412.

Kawaguchi Y et al. Association between an aggrecan gene polymorphism and lumbar disc degeneration. Spine 1999; 24: 2456–2460.

Huang W et al. Phosphorylation of SOX by cyclic AMP-dependent protein kinase A enhances SOX9's ability to transactivate a Col2a1 chondrocyte-specific enhancer. Mol Cell Biol 2000; 20: 4149–4158.

Baer AE et al. Collagen gene expression and mechanical properties of intervertebral disc cell-alginate cultures. J Orthop Res 2001; 19: 2–10.
About this article
Cite this article
Sobajima, S., Kim, J., Gilbertson, L. et al. Gene therapy for degenerative disc disease. Gene Ther 11, 390–401 (2004). https://doi.org/10.1038/sj.gt.3302200
Published:

Issue Date:

DOI: https://doi.org/10.1038/sj.gt.3302200
Keywords
intervertebral disc

growth factors

viral and nonviral vectors

immune-privilege