Abstract
The clinical features of chronic graft-versus-host disease (cGVHD) following a non-myeloablative peripheral blood stem cell (PBSC) transplant may differ from those that occur after a conventional allograft. We describe a man with Hodgkin's disease refractory to chemotherapy and radiotherapy who was transplanted from an HLA-identical brother, who developed cGVHD characterised, in particular, by polymyositis, polyserositis with a large pericardial effusion and constrictive pericarditis, 1 month after donor lymphocyte infusion for relapsed disease. Constrictive pericarditis has not been previously reported after a conventional allograft, and none of these features have been reported after a non-myeloablative transplant. The course of cGVHD necessitated potent immunosuppression leading to the presumed loss of graft-versus-lymphoma (GVL) effect. Bone Marrow Transplantation (2001) 27, 231–233.
Your institute does not have access to this article
Access options
Subscribe to Journal
Get full journal access for 1 year
$119.00
only $9.92 per issue
All prices are NET prices.
VAT will be added later in the checkout.
Tax calculation will be finalised during checkout.
Buy article
Get time limited or full article access on ReadCube.
$32.00
All prices are NET prices.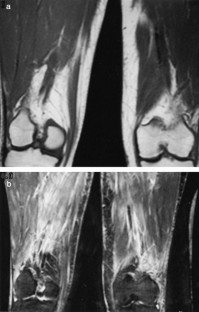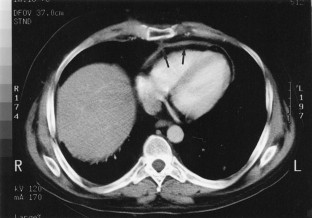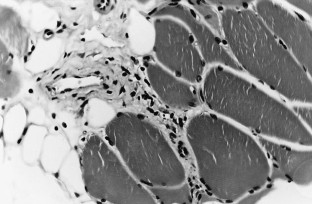 References
AM Carella, R Champlin, S Slavin et al. Mini-allografts: ongoing trials in humans Bone Marrow Transplant 2000 25: 345–350

P McSweeney, D Niederwieser, J Shizuru et al. Outpatient allografting with minimally myelosuppressive, immunosuppresive conditioning of low-dose TBI and postgrafting cyclosporin and mycophenolate mofetil Blood 1999 94:: (Suppl. 1) 393a (Abstr.)

M Parker, H Openshaw, S Forman . Myositis associated with graft-versus-host disease Curr Opin Rheumatol 1997 9: 513–519

A Toren, A Nagler . Massive pericardial effusion complicating the course of chronic GVHD Bone Marrow Transplant 1997 9: 805–807

PA McSweeney, R Storb . Mixed chimerism: preclinical studies and clinical applications Biol Blood Marrow Transplant 1999 5: 192–203

M Sykes, F Preffer, S McAfee et al. Mixed lymphohaemopoetic chimerism and graft-versus-lymphoma effects after non-myeloablative therapy and HLA-mismatched bone marrow transplantation Lancet 1999 353: 1755–1759

RH Collins, O Shpilberg, W Drobyski et al. Donor leukocyte infusion in 140 patients with relapsed malignancy after allogeneic bone marrow transplantation J Clin Oncol 1997 15: 433–444

F Dazzi, RM Szydlo, C Craddock et al. Adoptive immunotherapy for patients who relapse after allografting for chronic myeloid leukaemia: a comparison of two regimens of donor lymphocyte infusion Blood 1998 92: (Suppl. 1) 653 (Abstr.)

TR Spitzer, SL McAfee, R Sackstein et al. Induction of mixed chimerism and potent anti-tumour responses following nonmyeloablative conditioning therapy and HLA-matched and mismatched donor bone marrow transplantation for refractory haematological malignancies Blood 1998 92: (Suppl. 1) 519a (Abstr.)

M Sykes, SL Saidman, F Preffer et al. Mixed lymphohaemopoetic chimerism in adult recipients following nonmyeloablative therapy and HLA-matched or mismatched bone marrow transplantation, and the effect of donor leukocyte infusion Blood 1998 92: (Suppl. 1) 520a (Abstr.)
About this article
Cite this article
Silberstein, L., Davies, A., Kelsey, S. et al. Myositis, polyserositis with a large pericardial effusion and constrictive pericarditis as manifestations of chronic graft-versus-host disease after non-myeloablative peripheral stem cell transplantation and subsequent donor lymphocyte infusion. Bone Marrow Transplant 27, 231–233 (2001). https://doi.org/10.1038/sj.bmt.1702775
Received:

Accepted:

Published:

Issue Date:

DOI: https://doi.org/10.1038/sj.bmt.1702775
Keywords
polyserositis

pericardial effusion

constrictive pericarditis

myositis

graft-versus-host disease