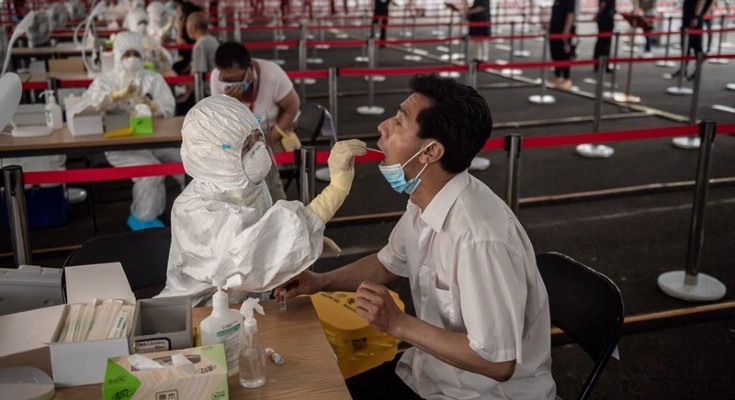 Four charts show how pooling samples from many people can save time or resources.
Featured Content
Economists welcome the chance to see whether giving people cash to spend however they choose improves livelihoods.

Governments are starting to change policies amid concerns that tiny droplets can carry SARS-CoV-2. And after months of denying the importance of this, the World Health Organization is reconsidering its stance.

A combination of gnotobiotic mouse models, transcriptomics, circuit tracing and chemogenetic manipulations identifies neuronal circuits that integrate microbial signals in the gut with regulation of the sympathetic nervous system.

Paul A. Muller

Marc Schneeberger

Daniel Mucida

Spain launches the largest test yet of no-strings-attached income — but it's not truly universal. Plus: how group testing could transform the hunt for coronavirus cases, and PhD students in Australia face financial meltdown.
The World Health Organization is sending scientists to China this weekend to investigate the origins of the COVID-19 outbreak.

Roland Bouffanais

Sun Sun Lim
Tomás Gomes

Sarah A. Teichmann

Roeben N. Munji

Richard Daneman

Valeria Sequino

Mateusz Bawaj

Marios Koutsakos

Katherine Kedzierska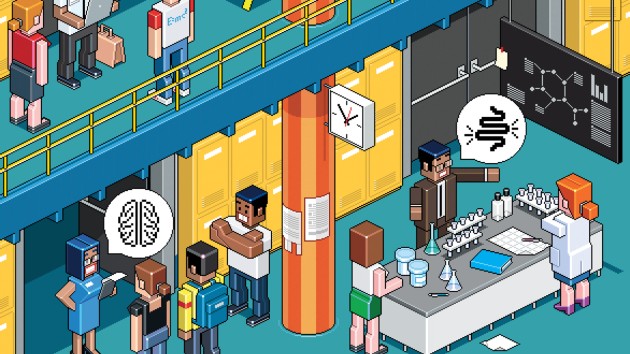 The application of science to real-world problems drives economies and improves lives. Nature is shining a spotlight on some of the brightest entrepreneurial ventures by profiling the 12 finalists of The Spinoff Prize – a new competition showcasing start-ups originating in academic labs.