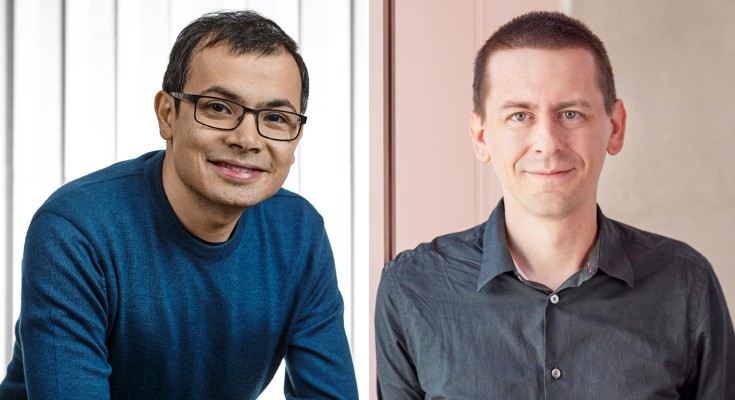 DeepMind's system for predicting the 3D structure of proteins is among five recipients of science's most lucrative awards.
Featured Content
Judge acquits Feng 'Franklin' Tao on three of four charges — another blow for the US government's former China Initiative programme.

'Jarring' study reveals hiring bias at US institutions.

An additive manufacturing method using a team of autonomous aerial robots allows for scalable and adaptable three-dimensional printing, and is used to deposit building materials during flight.

Ketao Zhang

Pisak Chermprayong

Mirko Kovac

Sea turtles are swimming easier as poaching declines. Plus, extreme events contributed to China's severe weather, and the surprising source of synchrony in fireflies.
The text-analysis tool could be used to help detect bogus research submitted to journals.
How certain subgroups of a childhood brain tumour called a medulloblastoma arise has been unclear. Evidence now implicates a cell type found only in developing human brains as the originator of these tumours.

After the Roman Empire collapsed, Europe underwent substantial cultural changes and saw large-scale migrations. A genome-wide ancient-DNA analysis of hundreds of individuals from early medieval England shows that they derived an average of 76% of their ancestry from people from Europe. Burial practices varied slightly between the different heritage groups, especially for women.

A structure with precisely engineered layers produces a giant strain in an electric field. The interplay between structural distortions and electric dipoles at the interfaces between layers could aid material and device design.

A soft sheet has been constructed that can be driven by electromagnetic forces to continuously change its shape, mimicking the behaviour of soft tissues in living organisms. The control system uses imaging data and an optimization algorithm to enhance the material's morphing ability.
Benjamin N. Ostendorf

Mira A. Patel

Sohail F. Tavazoie

Jonathan S. Trimble

Rebecca Crawshaw

Anthony P. Green

Using cryo-electron microscopy, the directional multiple step mechanism of chitin biosynthesis is revealed.

Wei Chen

Peng Cao

Qing Yang

Archaeogenetic study of ancient DNA from medieval northwestern Europeans reveals substantial increase of continental northern European ancestry in Britain, suggesting mass migration across the North Sea during the Early Middle Ages.

Joscha Gretzinger

Duncan Sayer

Stephan Schiffels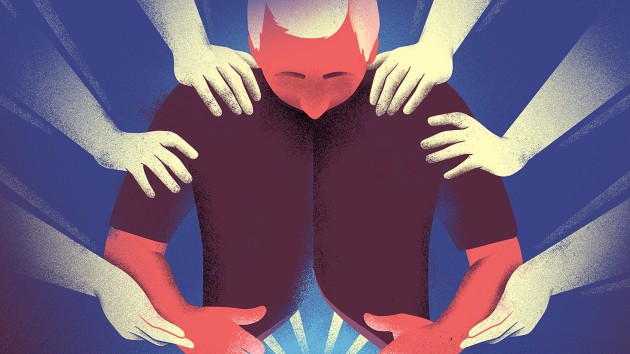 There is no malignancy more common for a man in a high-income country than prostate cancer.