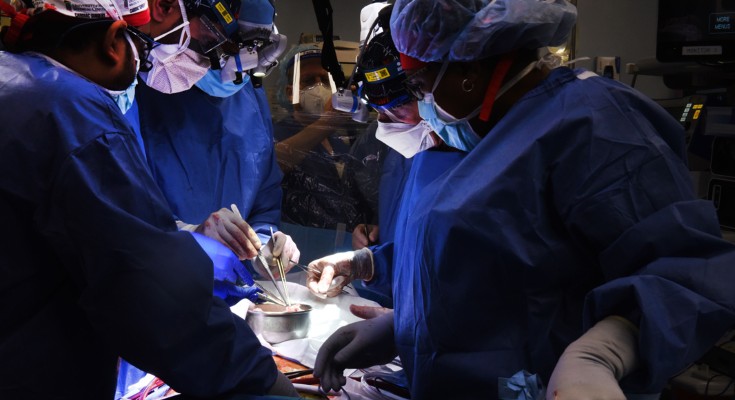 This year, surgeons transplanted the first pig organs into human recipients. Researchers are keen to launch more human trials.
Featured Content
Phages probably picked up DNA-cutting systems from microbial hosts, and might use them to fight other viruses.

The ExoMars programme was imperilled after the European Space Agency cut ties with its former partner Russia.

Advancements in satellite imagery and machine learning can be used to infer the causal impact of electricity access on livelihoods, providing a low-cost, generalizable approach to evaluating public policy in data-spare environments.

Nathan Ratledge

Gabe Cadamuro

Marshall Burke

Researchers are sweeping beaches and using satellites to gather data that will support a landmark anti-plastic pollution treaty. Plus, preventive antibiotics for sexually transmitted infections and the future of animal-to-human transplants.
Structural insights into a long-studied folate-transport protein provide evidence that might lead to entirely new targeted anticancer treatments, or boost the success of immunotherapy approaches to tackling tumours.

Touch signals from the skin are carried to the brain by intermingled projections of two pathways in the spinal cord. These pathways convey distinct features of tactile stimuli, and converge differentially on brainstem neurons that direct different aspects of touch to various brain regions.

The enzyme V-ATPase pumps protons into vesicles at the synaptic connections between neuronal cells, and is crucial for neuronal communication. Observations of individual V-ATPase molecules reveal that they randomly switch between proton-pumping, rest and leaking modes, which each last for several minutes, with potential implications for neurotransmission.

Radiation from a jet of ultrafast particles powered by a supermassive black hole suggests that the particles are accelerated by shock waves propagating along the jet, making them shine with the brightness of 100 billion Suns.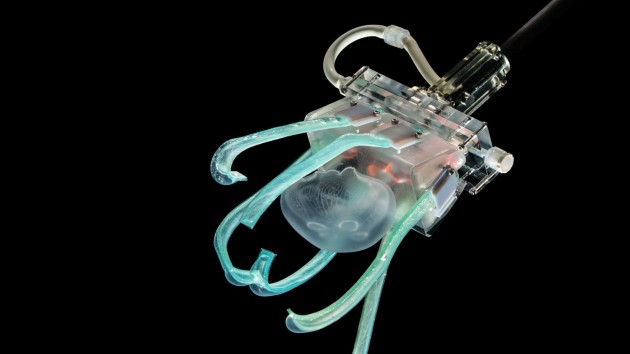 The field of artificial intelligence (AI) and robotics research is new and consequently it's expanding at a rapid rate.