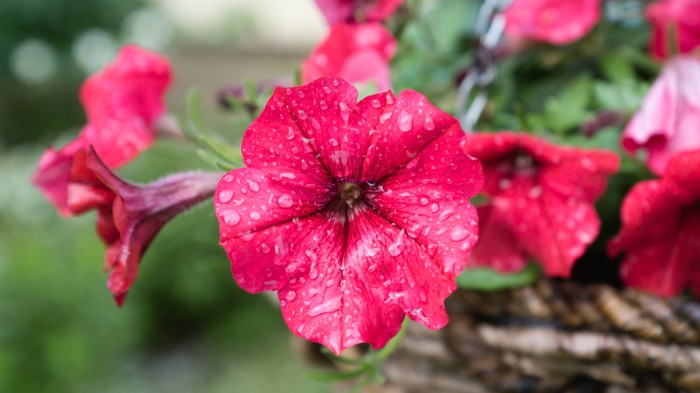 The scents that flowers emit can attract pollinators and defend against pathogens, but little has been known about how the volatile organic compounds that create scents escape the cells that produce them.
Natalia Dudareva at Purdue University in West Lafayette, Indiana, and her colleagues found a gene that encodes a membrane transporter and is expressed at high levels in Petunia hybrida (pictured) petals when emissions of volatiles reach their peak.
Suppressing expression of the transporter, called PhABCG1, reduced release of the compounds by up to 62%. Biochemical assays showed that PhABCG1 shuttles two of the major volatile compounds emitted by petunias across cell membranes.