Podcasts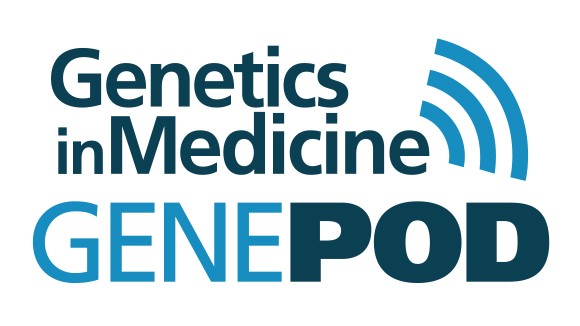 GenePod is the podcast from the journal Genetics in Medicine. Join us as host Cynthia Graber delves into the latest research in medical genetics and genomics, featuring content from this leading journal. Tune in here: iTunes, Google Podcasts, Overcast, RSS Feed, or SoundCloud.
Latest Episode: March 2020
Should all breast cancer patients get germline genetic testing?
Is more better? As the cost of genetic testing plummets, allowing more people to get testing of more genes, researchers and clinicians are asking: who should get tested, and for what? One recent study suggested that all breast cancer patients should get genetic testing. But does the evidence support this approach? In a recent ACMG statement published in Genetics in Medicine (GIM), the statement's authors weighed the evidence for BRCA1/2 and other germline genetic testing in patients with breast cancer and recommended points for clinicians to consider. On this month's episode of GenePod, GIM's monthly podcast, host Cynthia Graber talks with Dr. Tuya Pal, associate director for cancer health disparities at the Vanderbilt University Ingram Cancer Center and first author of ACMG's recent statement, and Dr. Susan Domchek, director of the Basser Center for BRCA at the University of Pennsylvania and author of a commentary on the ACMG statement, about the evidence, gaps in current knowledge, and how to improve testing rates among high-risk patients. Click here and here for the related articles. Download (.mp3).