Collection
Targeting IL-17 in inflammatory disease
The interleukin-17 (IL-17) family cytokines are strong inducers of inflammation and help to protect us against invading pathogens. However, they also have a dark side and contribute to the tissue destruction that occurs in chronic inflammatory and autoimmune diseases such as psoriasis, rheumatoid arthritis and multiple sclerosis.
The landmark discovery that IL-17-producing T cells were central drivers of these diseases positioned IL-17 as a promising therapeutic target. Several approaches that disrupt signalling by this cytokine family are now being tested in the clinic. Excitingly, real benefits for patients are starting to emerge, particularly for patients with psoriasis.
This collection of Research and Review-type articles highlights the role of the IL-17 pathway in inflammatory diseases, and how our improved understanding of the mechanisms of disease has revealed new opportunities for and potential benefits of IL-17-targeted therapies.
The content for this collection has been chosen by the editors of Nature Reviews Immunology and selected Comment and Review articles have been made freely available for 6 months, thanks to support from Eli Lilly and Company.
In addition, Nature Reviews Drug Discovery presents a Poster that summarizes the key aspects of the IL-17 pathway relevant to its potential as a therapeutic target, and an Animation of the immunopathology of psoriasis that illustrates how agents that target IL-17 signalling are being developed into novel therapies for this disease and other inflammatory conditions.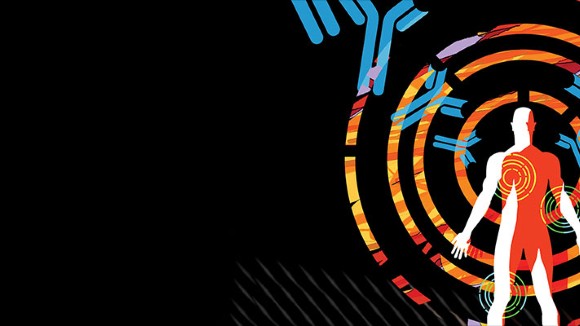 Sponsor
About Eli Lilly and Company
Lilly is a global healthcare leader that unites caring with discovery to make life better for people around the world. We were founded more than a century ago by a man committed to creating high-quality medicines that meet real needs, and today we remain true to that mission in all our work. Across the globe, Lilly employees work to discover and bring life-changing medicines to those who need them, improve the understanding and management of disease, and give back to communities through philanthropy and volunteerism.
To learn more about Lilly, please visit us at www.lilly.com and http://newsroom.lilly.com/social-channels.