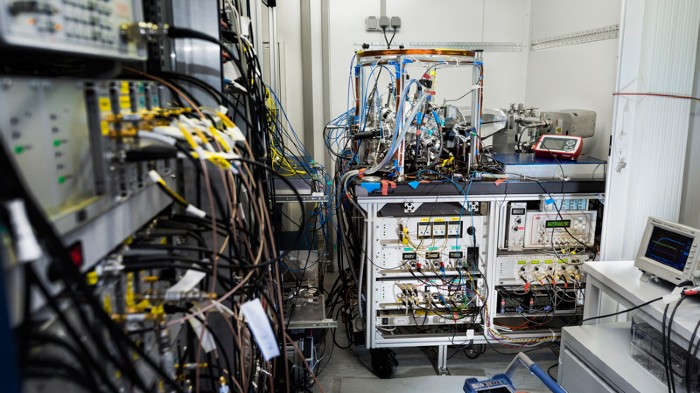 Physics
Portable atomic clock scales new heights
For the first time, scientists have used an advanced timepiece called an optical clock to make measurements outside a laboratory setting.
General relativity predicts that gravity slows the passage of time. This means that time flows more languidly at Earth's low points than on mountain peaks, because points closer to Earth's core feel the planet's gravitational tug more strongly. To measure this effect, Christian Lisdat at the German National Metrology Institute in Braunschweig and his colleagues designed an optical clock — an ultra-precise atomic clock — that can be mounted in a car trailer. Such devices typically require a highly stable laboratory environment.
After moving their invention to a tunnel in the French Alps, the researchers used the clock's exceptionally precise timekeeping to calculate the gravitational effect on time at the clock's new location. Comparisons with reference data from a lab at a lower altitude showed that the portable clock's measurements were consistent with conventional surveying techniques, although less accurate.
With improvements, the clock could be used to measure land heights with an accuracy of 10 centimetres, making it useful in remote settings where conventional surveys are difficult, the authors say.