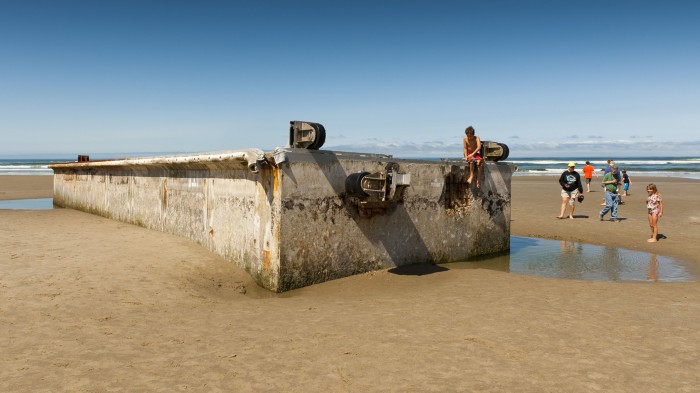 Hundreds of species crossed the Pacific Ocean on docks, boats and buoys dislodged by the tsunami that struck Japan in 2011.
James Carlton at Williams College in Mystic, Connecticut, and his team studied 634 objects that had been carried from Japan to Hawaii and the coast of North America. They identified 289 Japanese marine species living on the wreckage, including a barred knifejaw fish (Oplegnathus fasciatus) that survived for two years in a crewless fishing vessel.
As time passed, the debris that washed up became less rich in species diversity. But one object that arrived in February 2017 still brought animals, including bryozoans, sea anemones and barnacles, from Japan, and others are expected in future, say the authors. The team has not yet seen any of these species establish healthy populations in their new habitats.