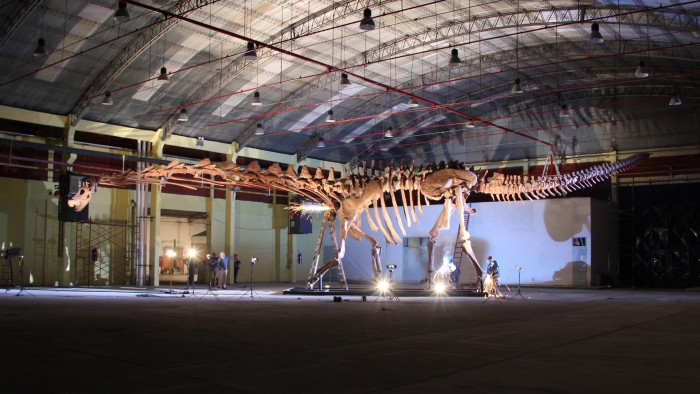 A bounty of bones belonging to the largest dinosaur yet discovered has revealed a previously unknown group of prehistoric titans.
José Carballido at the Museum of Palaeontology Egidio Feruglio in Trelew, Argentina, and his colleagues analysed more than 150 bones excavated at a ranch in Patagonia. They identified at least six individuals of a new species they name Patagotitan mayorum, part of a diverse group of long-necked herbivores called titanosaurs.
The authors conclude that P. mayorum belonged to a group of particularly large titanosaurs that roamed Patagonia around 100 million years ago. The gigantism of this group probably emerged in favourable conditions created when a warmer climate took hold and the rise of flowering plants provided an abundance of food, the team suggests. P. mayorum reached almost 40 metres long and weighed up to 70 tonnes — roughly the same as 10 male African savannah elephants.