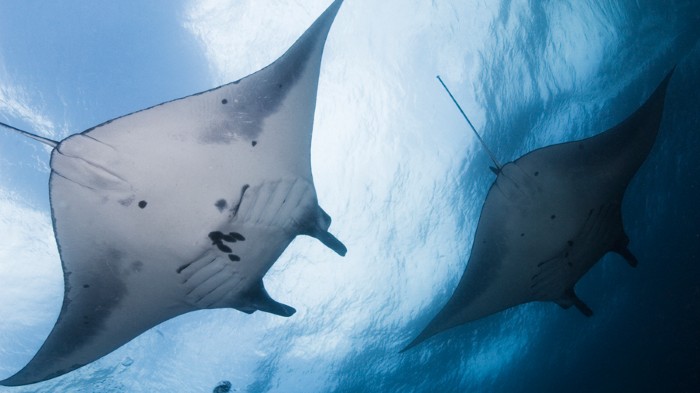 Zoology
Family affair deprives iconic fish of its genus
Manta rays should no longer be viewed as members of a distinct genus, according to a revision of the taxonomy of these huge fish and the closely related devilrays.
William White at the Commonwealth Scientific and Industrial Research Organisation in Hobart, Australia, and his colleagues conducted a comprehensive genetic analysis of the two recognized Manta species and nine recognized Mobula (devilray) species. Their analysis finds that these animals are much more closely related than has been assumed.
The authors suggest the reef manta, Manta alfredi, and the giant manta, Manta birostris (pictured), should now be known as Mobula alfredi and Mobula birostris, respectively, with the Manta genus no longer valid. The team also proposes that three types of Mobula should no longer be considered stand-alone species.
Mantas and devilrays are under threat in many parts of the world and improved understanding of their taxonomy is crucial for informing conservation strategy, the authors say.